Latest addition in my collection of books related to PAF.
*
The India-Pakistan Air War of 1965
-
by P.V.S. Jagan Mohan and Samir Chopra
The book covers 1965 air war from Indian point of view and should be in collection of aviation historians interested in studying 1965 air war. In this book there's an amazing set of photos of Pakistan Air Force F-86F Sabre taken from gun camera of an Indian Air Force Hawker Hunter aircraft indicating dog fight between the two combat aircraft at tree top level near India's Kalaikunda Air Base. One of those gun camera photos can be viewed on bottom-right corner of book's dust cover seen below.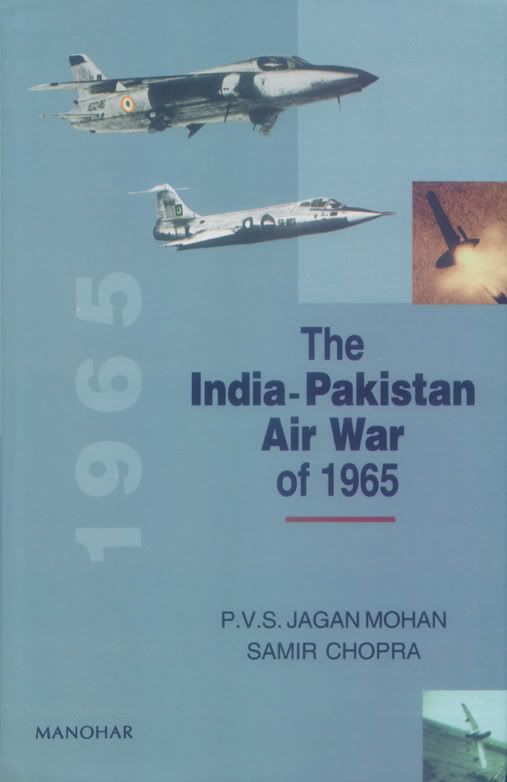 Abbas