On May 29, Qatar Airways Boeing 777-300ER aircraft registration A7-BEA performing Doha to Manila flight QR934 landed at Karachi Airport at 11:18 PM after a woman gave birth to a baby boy aboard the aircraft.
Source:
flightradar24.com
Both mother and baby were shifted to a hospital in Karachi for medical assistance.
Later, the aircraft departed from Karachi at 1:18 AM on May 30 to resume flight QR934 to Manila. The aircraft stayed in Karachi for two hours.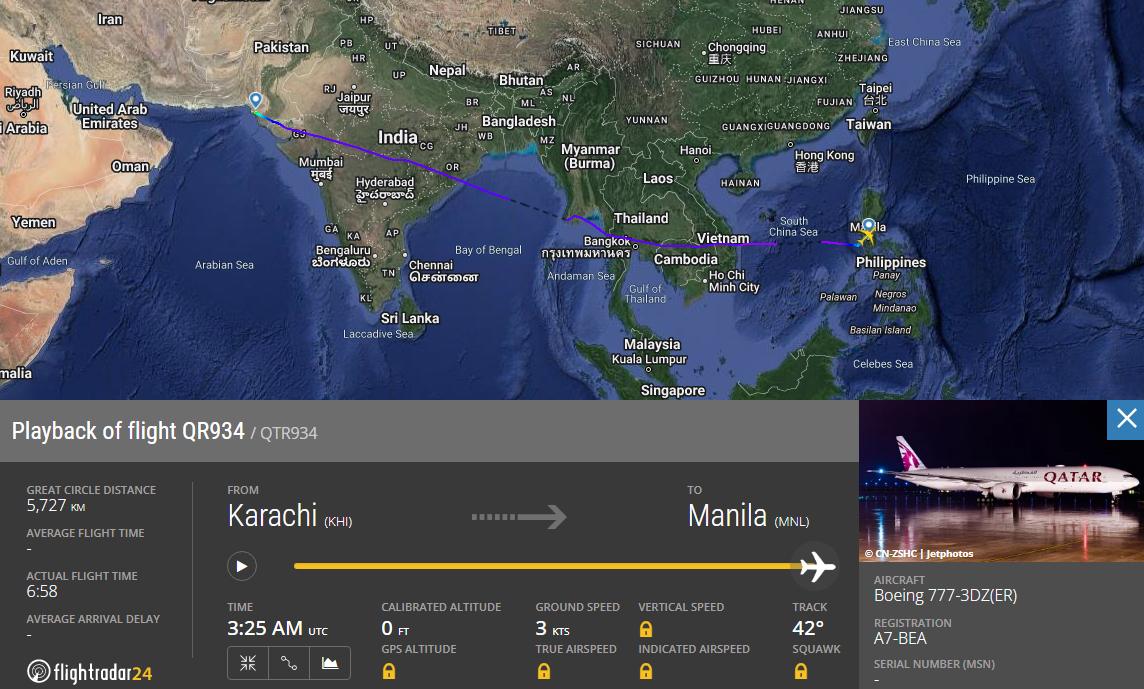 Source:
flightradar24.com
Abbas