According to news sources, today PIA Airbus A320 flight PK310 to Quetta returned to Karachi due to bird hit.
Today, PIA Airbus A320 aircraft registration AP-BLS departed from Karachi Airport Runway 25L at 8:44 AM and landed safely on Runway 25L at 9:01 AM. The aircraft remained airborne for about 17 minutes and gained a maximum altitude of 5,025 feet.
The aircraft is undergoing inspections at Karachi Airport. Passengers have been shifted to airport lounge.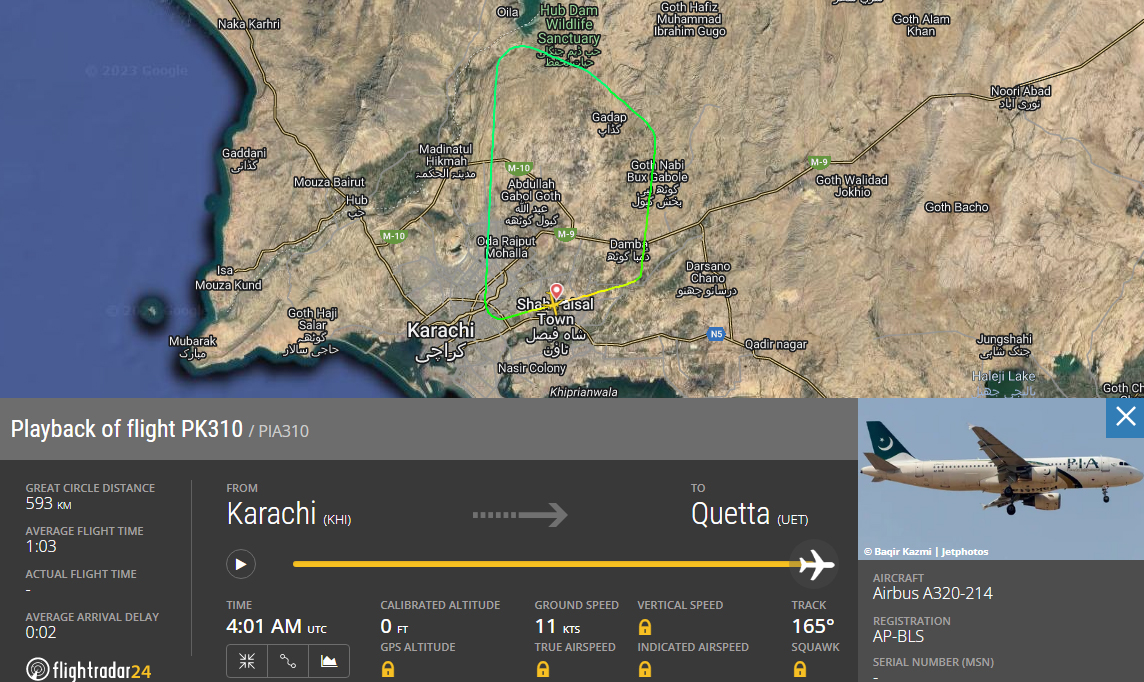 Source:
flightradar24.com
PIA flight PK310 to Quetta status on Karachi Airport website.
Source:
karachiairport.com.pk
Abbas