For some reason, today's Emirates Islamabad to Dubai flight EK613 has been cancelled. The flight was scheduled to leave Islamabad at 9:20 AM. It was cancelled at 12:00 PM.
Source:
islamabadairport.com.pk
Apparently, the aircraft is Emirates Boeing 777-300ER aircraft registration A6-EPT that had arrived as flight EK612 from Dubai at 7:16 AM at Islamabad Airport today. The flight was scheduled to arrive in Islamabad at 7:30 AM.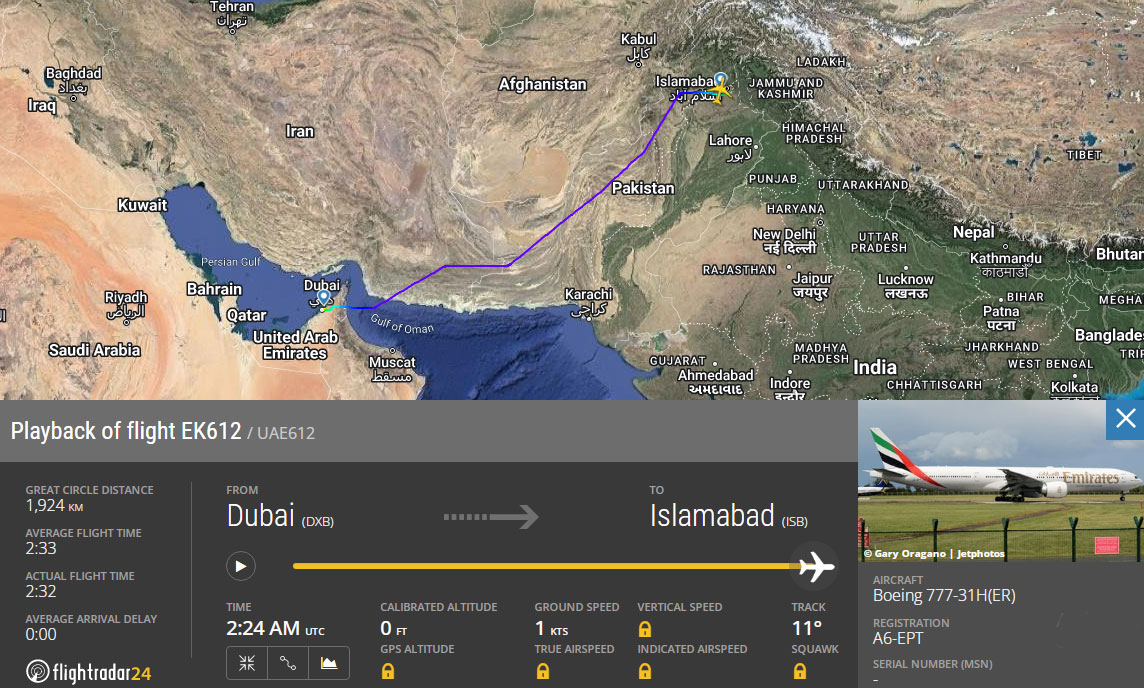 Source:
flightradar24.com
Abbas