According to news sources:
Serene Air is planning to add two more aircraft in its fleet, aircraft type not mentioned.
Aircraft induction will enable Serene Air to strengthen and expand its route network.
Currently, Serene Air fleet consists of:
3 x Airbus A330-200
4 x Boeing 737-800 Next Generation (NG)
On January 29, 2017, Serene Air launched flight operations initially on domestic routes with three Boeing 737-800 NG aircraft.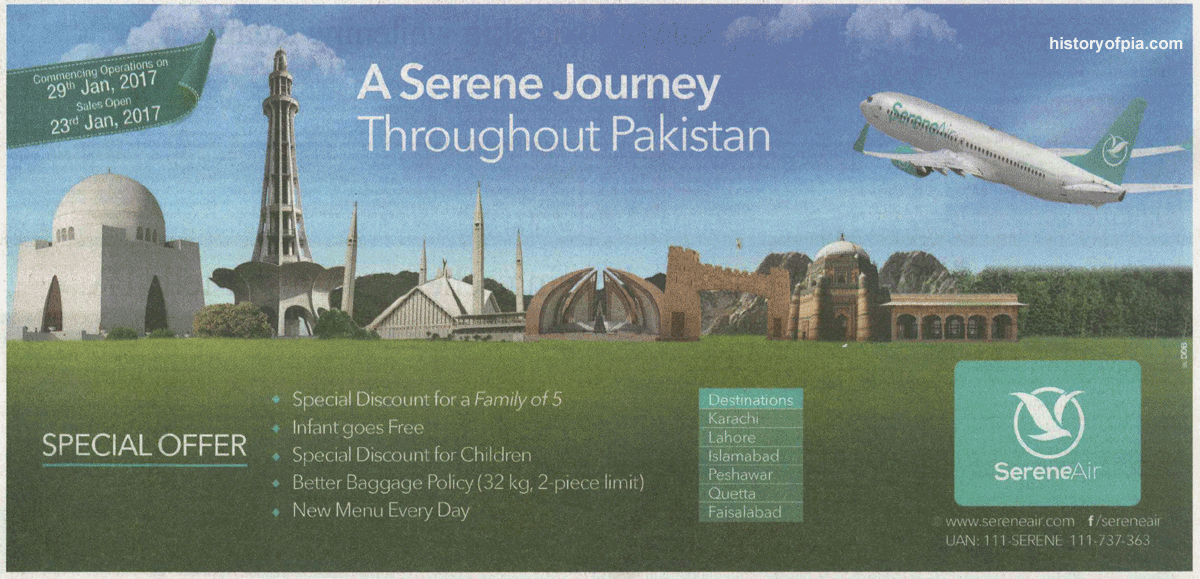 Abbas