Apparently, the aircraft is PIA Boeing 777-200ER registration AP-BMH that had arrived in Kuala Lumpur today as flight PK894 from Islamabad.
The dispute between PIA and another party since past six months is pending in a UK court, according to the airline.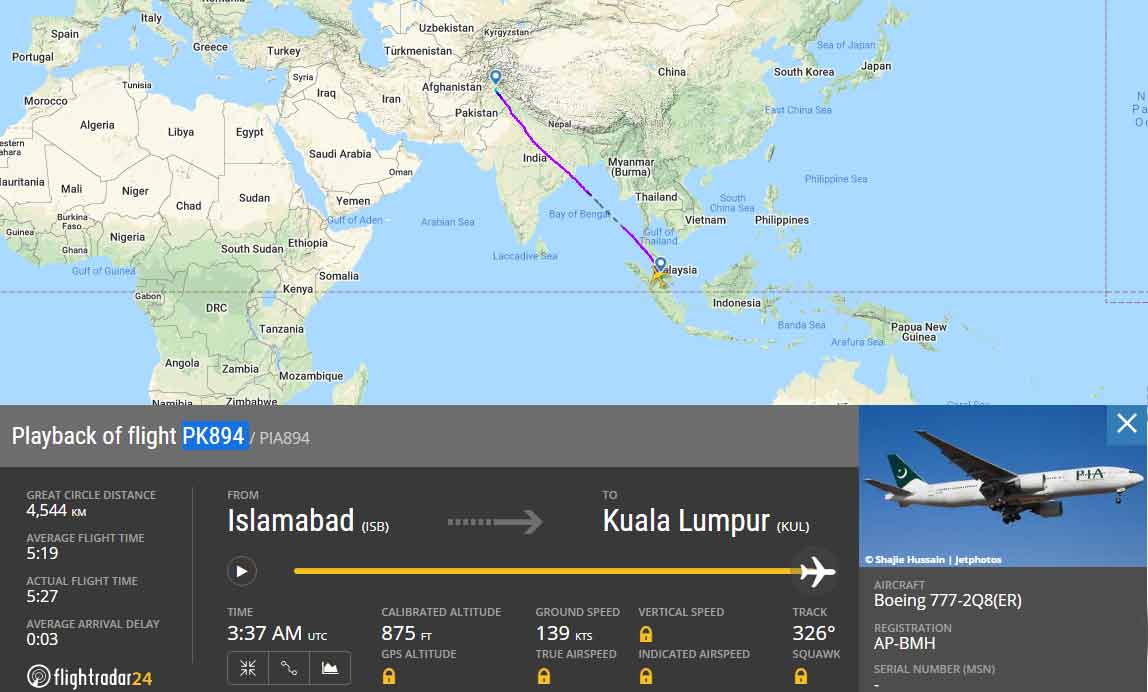 Source:
flightradar24.com
AP-BMH acquired by PIA on dry lease from AerCap arrived at Karachi Airport on December 2, 2015, to join PIA fleet.
https://aparm.net/ap-baa_ap-bzz/ap-bma_ ... ap-bmh.htm
Abbas