Hello Everyone
Im Studying my Masters in Engineering (M TECH Computer Engineering) at Pune India. Since Eid was approaching i and my two friends decided to celebrate Eid at our homes. We just looked for online availability of tickets, we were not expecting a great deal, but luckily we did get one. A Pune-Srinagar flight with change-over at delhi costed us only 5600 Indian Rupees. We quickly confirmed the tickets on an online travel agency.
We arrived Pune airport at 5 in the morning but to our luck Air India counters were still closed. It was at 6:10 the check in counters opened and we managed to check in quickly with both boarding passes given at Pune itself, meaning luggage will automatically transfer at Delhi.
Pune-Delhi flight AI-851 scheduled departure 7:30 am. It is a 2 hour 10 mins flight. The incoming aircraft from Delhi was on-time and we managed to board right at 7:10 am.
The aircraft was the oldest A320 in Air India fleet around 26 years old. Seat assigned was 26A ,B and C. But the interior was so bad and seats were very uncomfortable.Push back started at 7:25 and we took off at around 7:40 am. After 30 mins breakfast was served and food was great. we just took vegetarian food, then coffee and some sandwiches were offered. There was a lot of turbulence when we started approaching Delhi airport. It was cloudy at Delhi.
Finally we made it delhi at 9:50 well on time.
Quickly we got into terminal 3- the International Terminal of IGI airport Delhi. IGI airport is best in this region. We quickly managed to transfer to our Gate 34 A. The scheduled departure to Srinagar is at 12:10. A 2 hour waiting at IGI terminal 3 is of course nothing, given the state of art airport it is.
Boarding was announced at 11:50. we boarded the aircraft the new Airbus A321, the aircraft was clean, very good interior, great leg space and of course a comfortable seat this time. We pushed back at 12:20. Given the busier airport we finally took off at 12;30. After some 20 mins lunch was served, this time around there were sweets, butter, and a delicious cake too, all in all great. The weather was fine throughout Del-Sxr sector. At 1:40 we landed at Srinagar airport. An unbelievable feeling to be again at home.
All in all a mixed experience.
Pune-Delhi very turbulent and poor aircraft.
Delhi-Srinagar awesome experience. Loved it.
Some of Photos OF Srinagar Airport
Road to Airport Terminal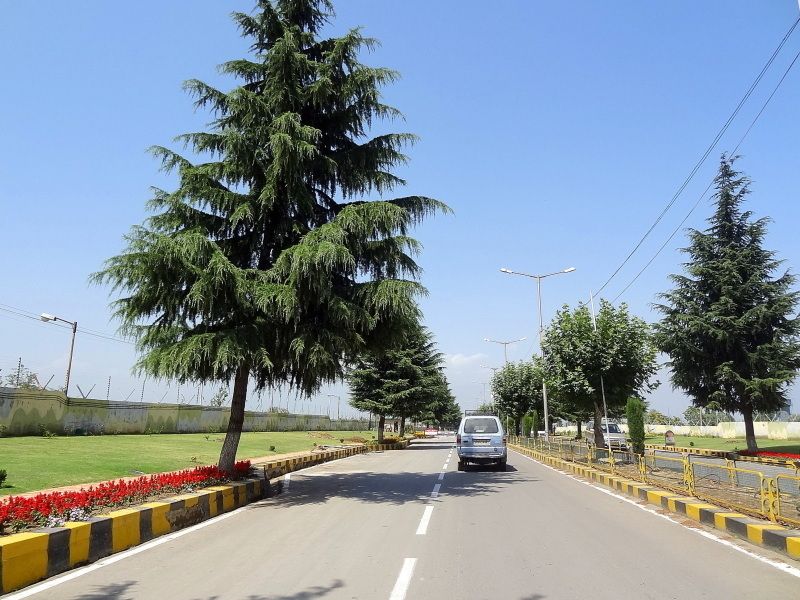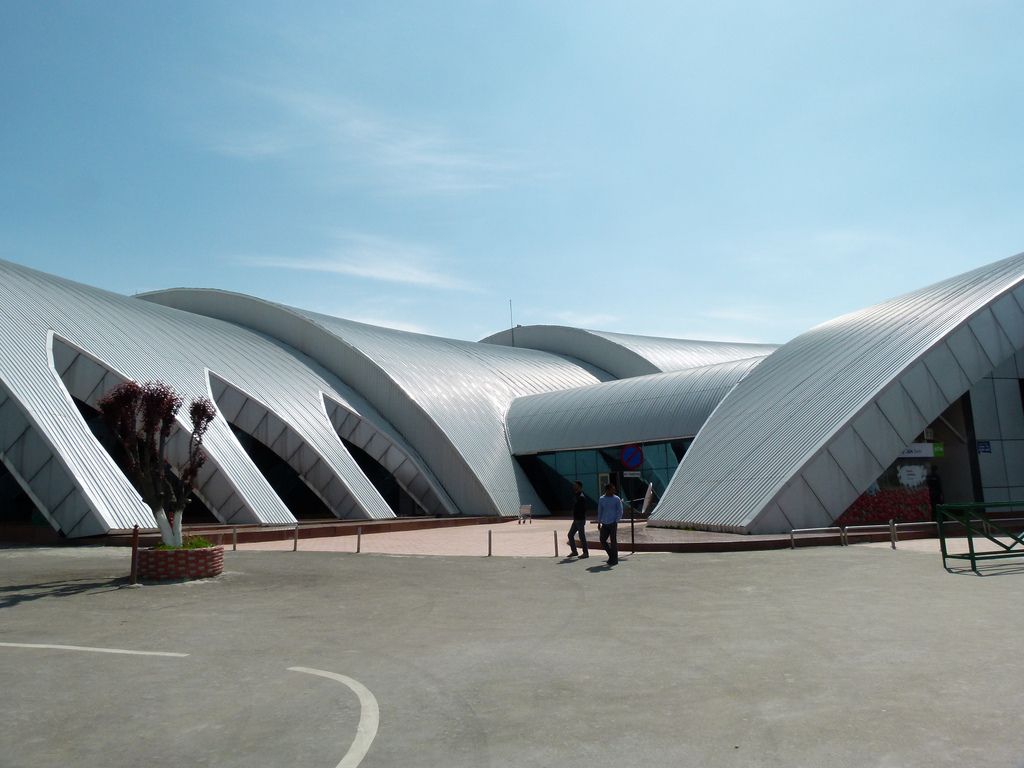 Photos from Aircraft on Delhi-Srinagar Sector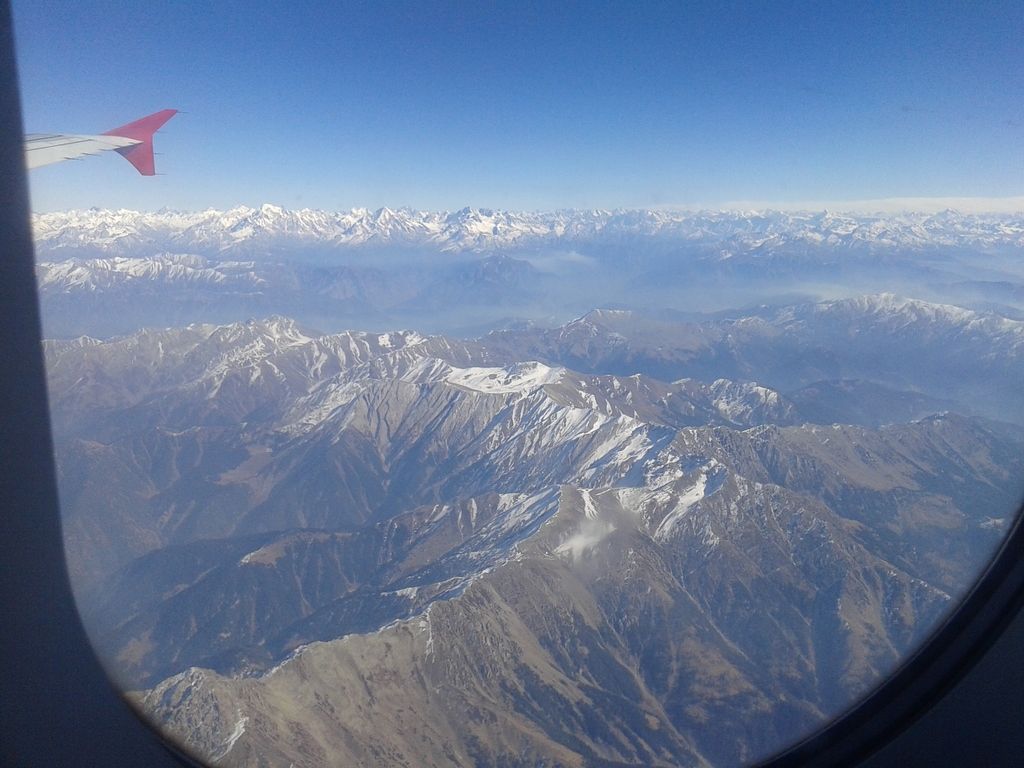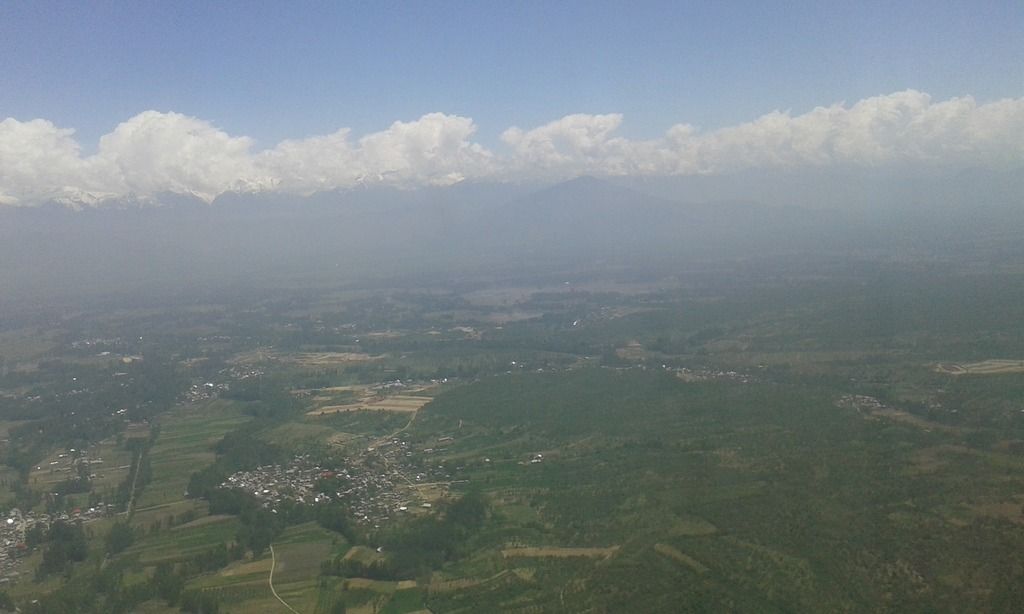 GoAir A320 from Mumbai
Indigo A320 from Delhi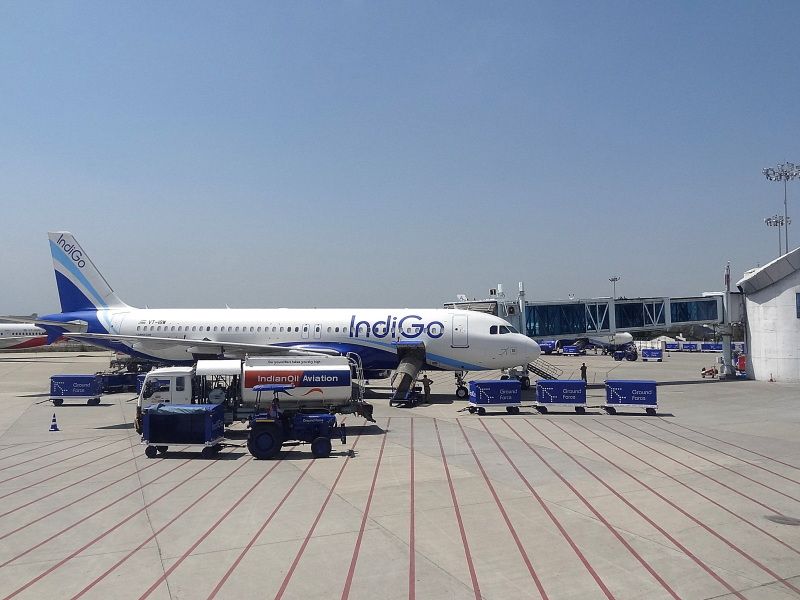 Interior of Srinagar Airport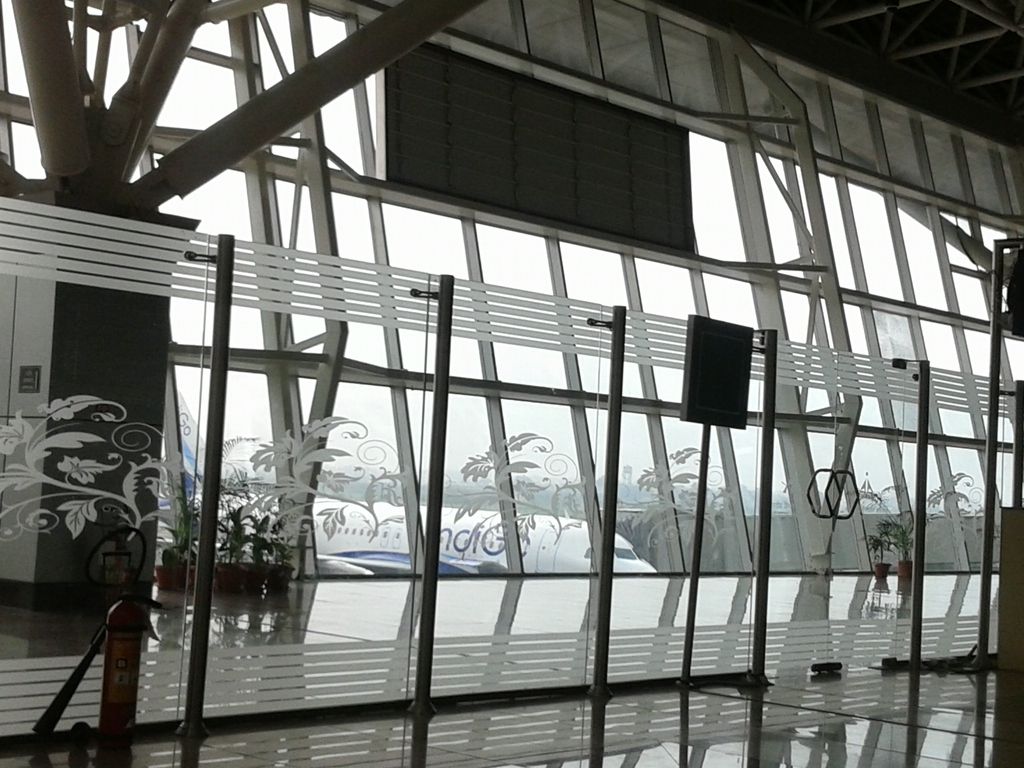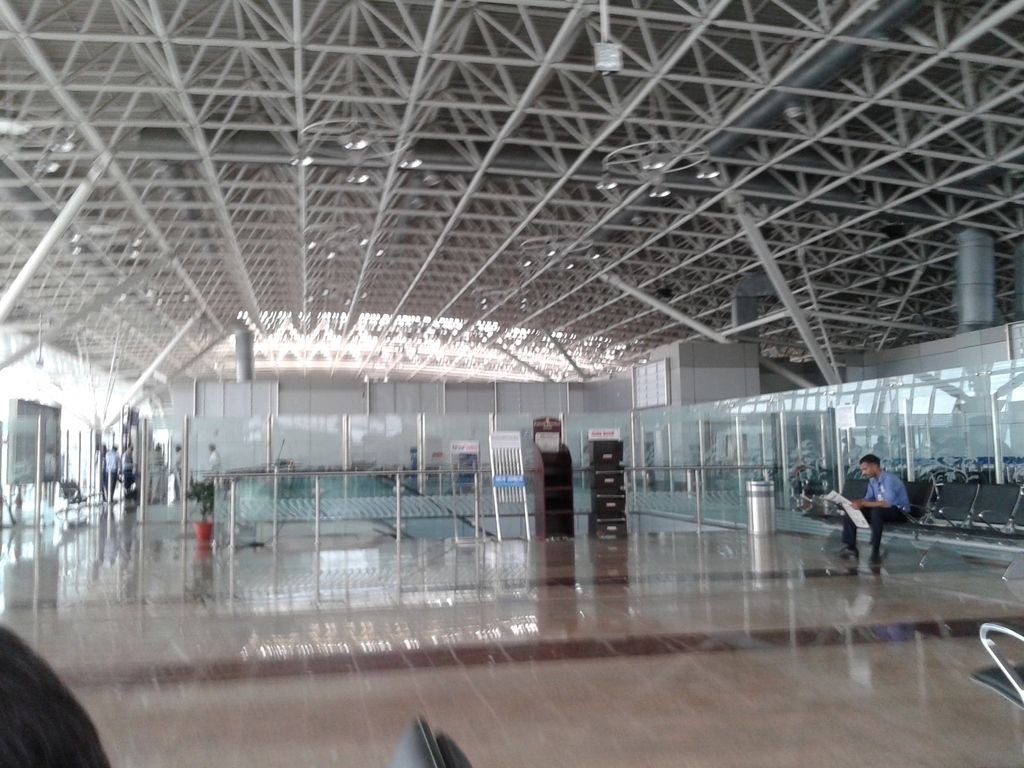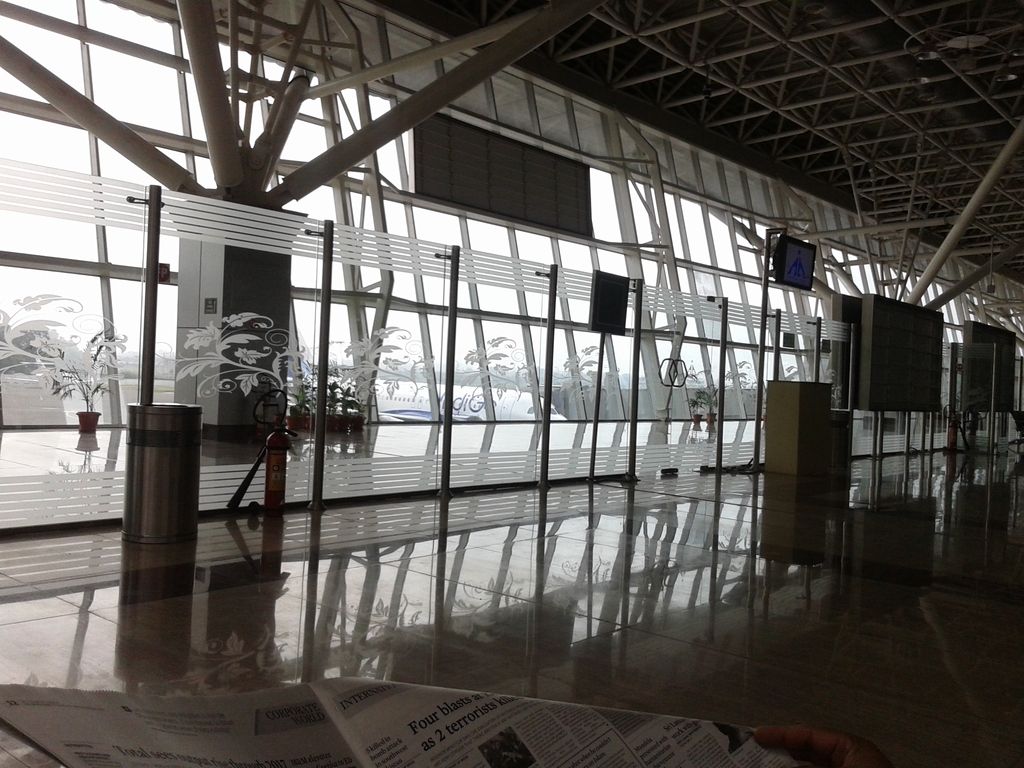 A SPECIAL KASHMIRI WOODEN CARVING ON BOARDING BRIDGE