When I was a kid, I was unable to convince my mom and dad to find me aircraft models and so I resorted to these models that I made myself. My best ever creation was lost in shifting to our new home. It was a PIA 747-300 in the same scale.
However, this model was one of the last models that I made when I was 15. The latest design included the APU cavity in the back of the plane and the flaps. I wasn't an expert on aircraft then so there are many mistakes and misshape problems in the plane.
This model is complete made out of these few things;
Styrofoam
Electrical tape (white, black and red colors)
Cardboard boxes
Permanent marker caps for Engines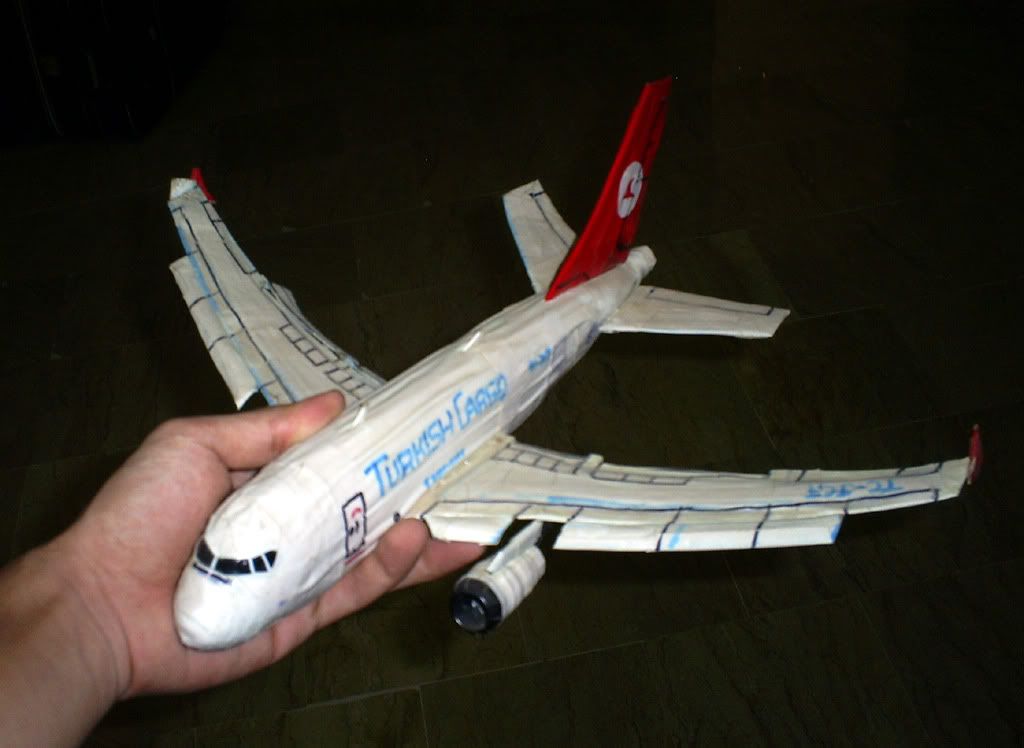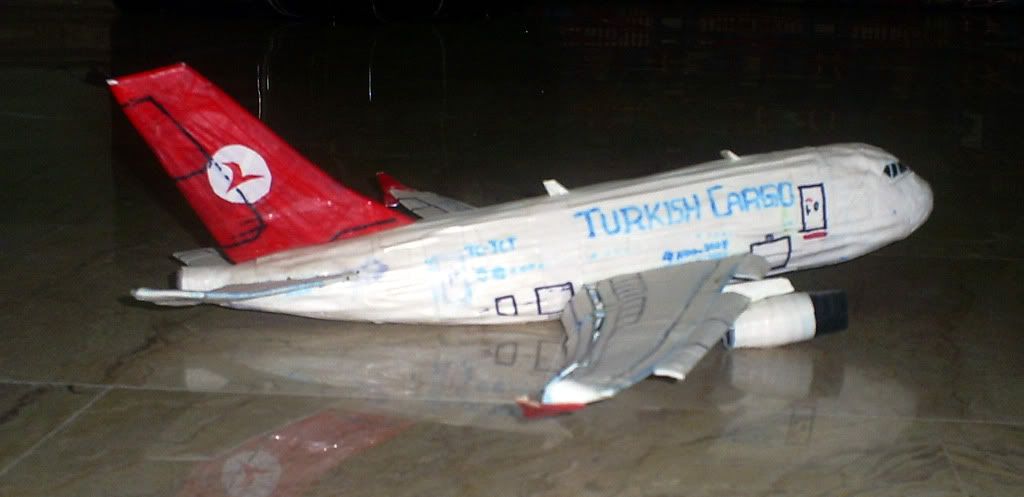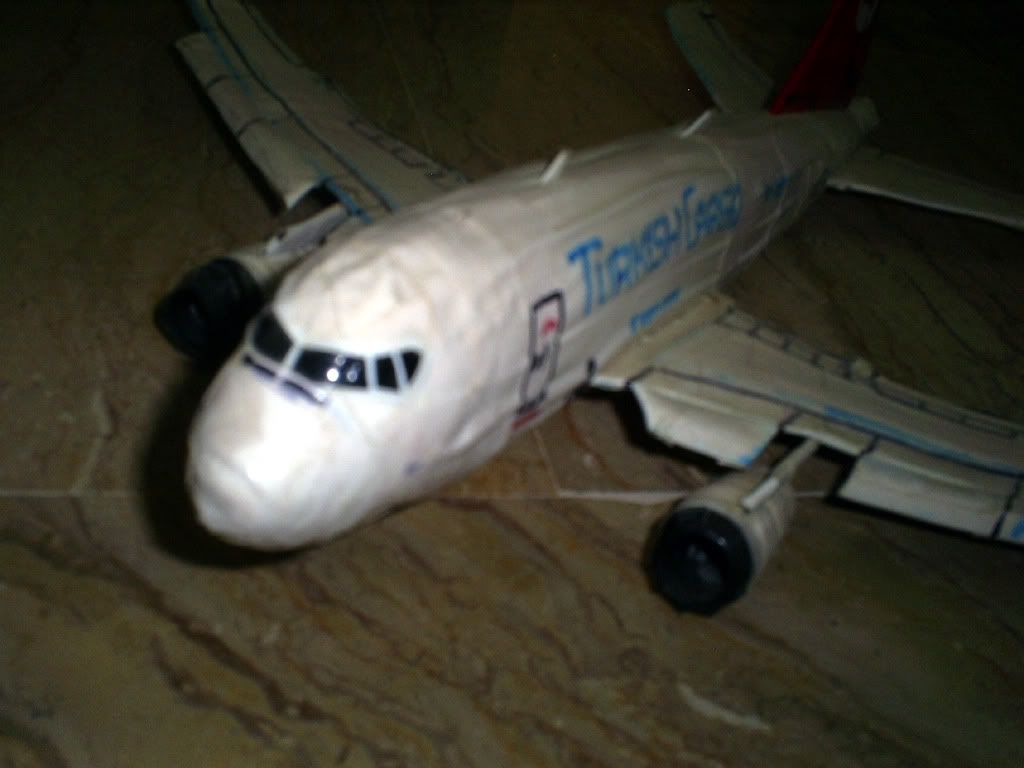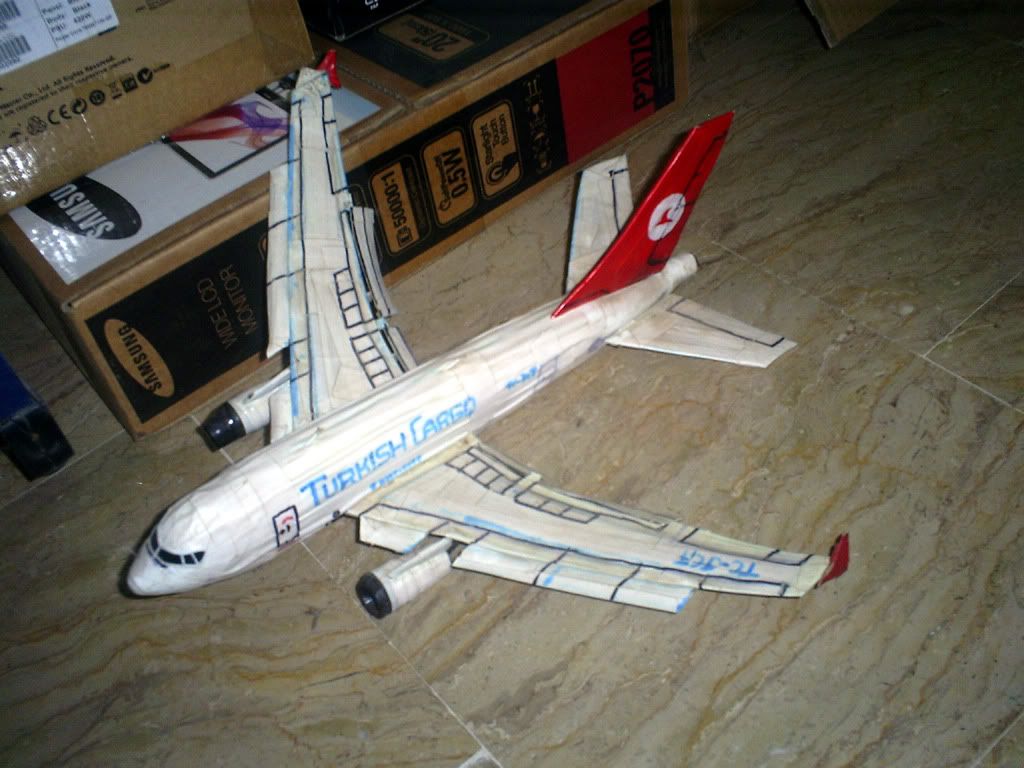 Comments most welcomed.