Here are some shots of Saudi Arabian Airlines Boeing MD-90-30, HZ-APR. Papa Romeo arrived
at Madinah operating SV 1516, from Jeddah.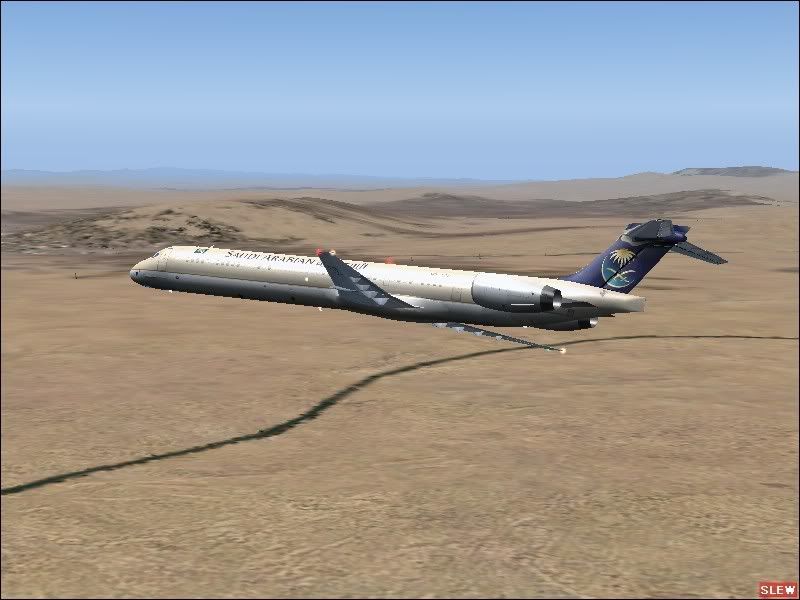 Desending into Madinah...note the miles of desert below....
Negotiating the sharp final turn....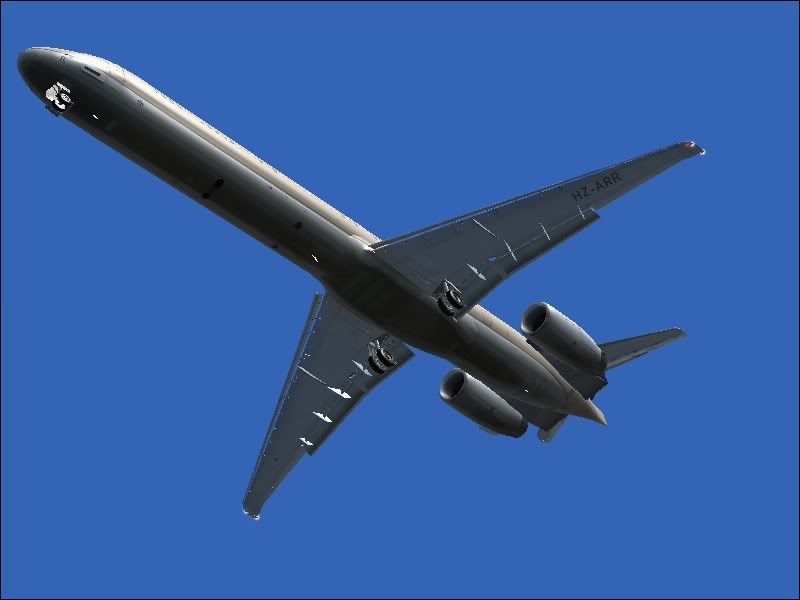 Captured from the Madinah-Riyadh expressway...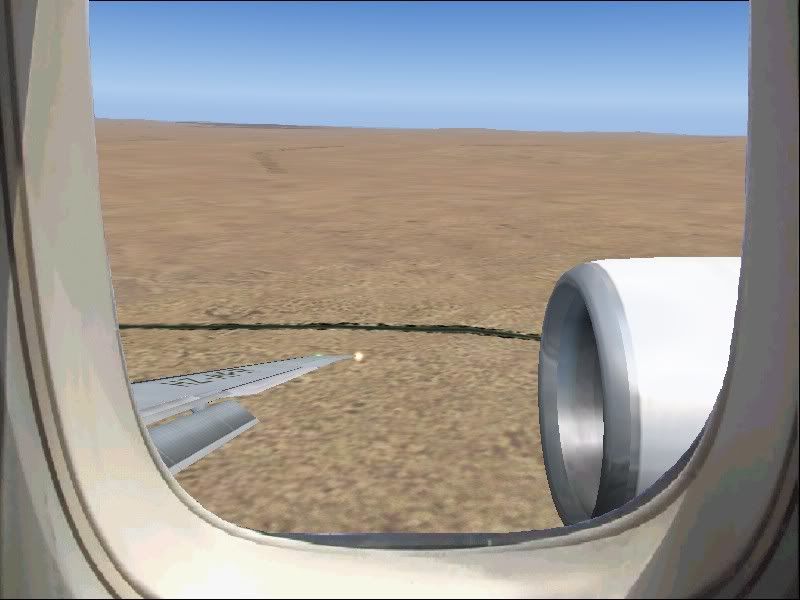 Note full flap configuration for landing....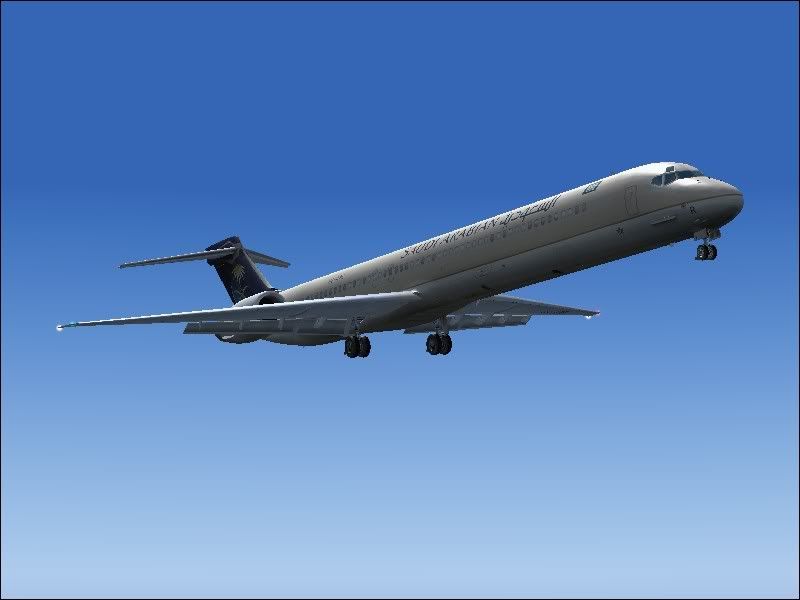 Short finals....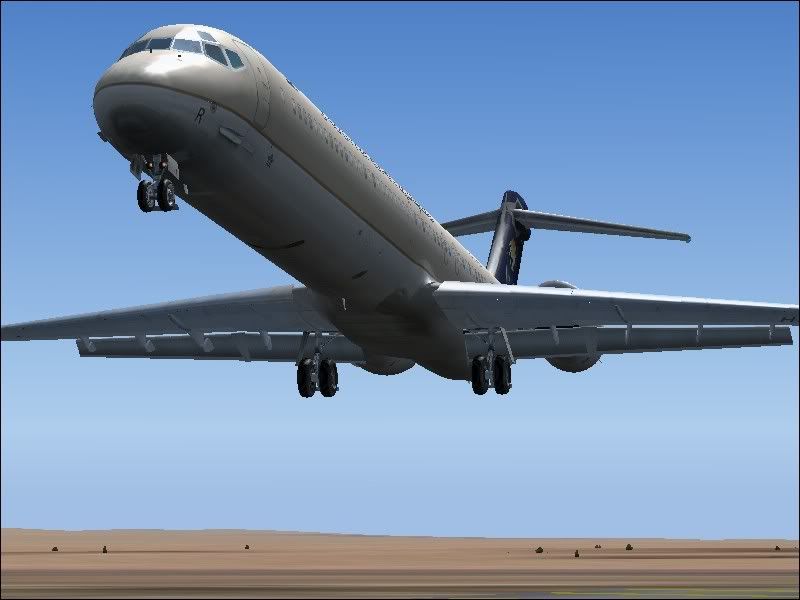 In 5....4....3....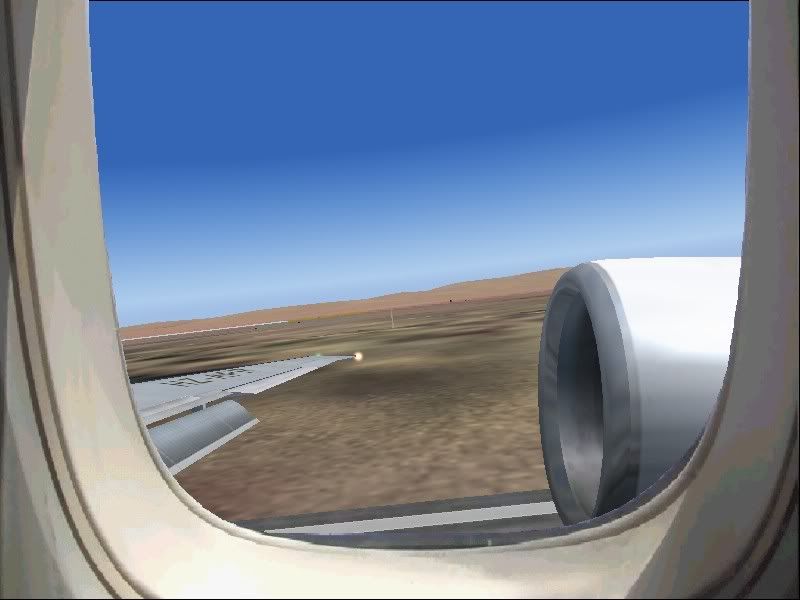 2....1....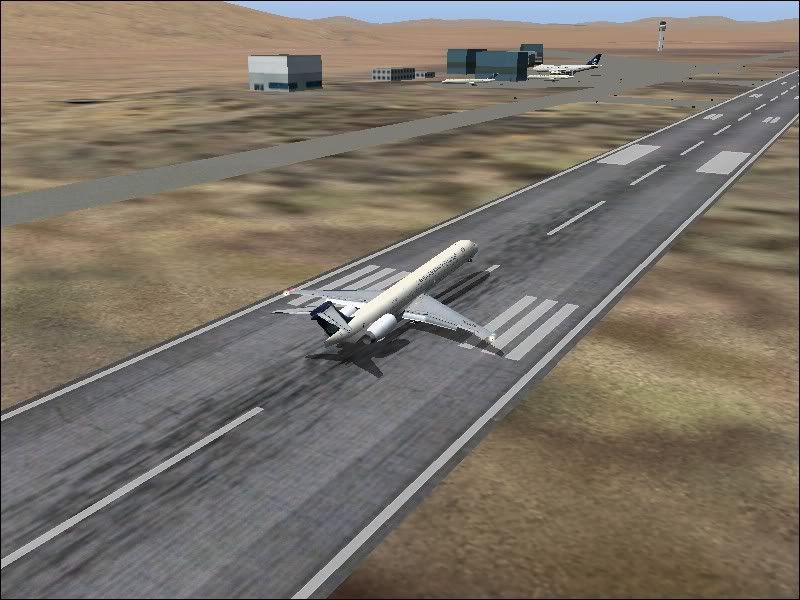 Touchdown!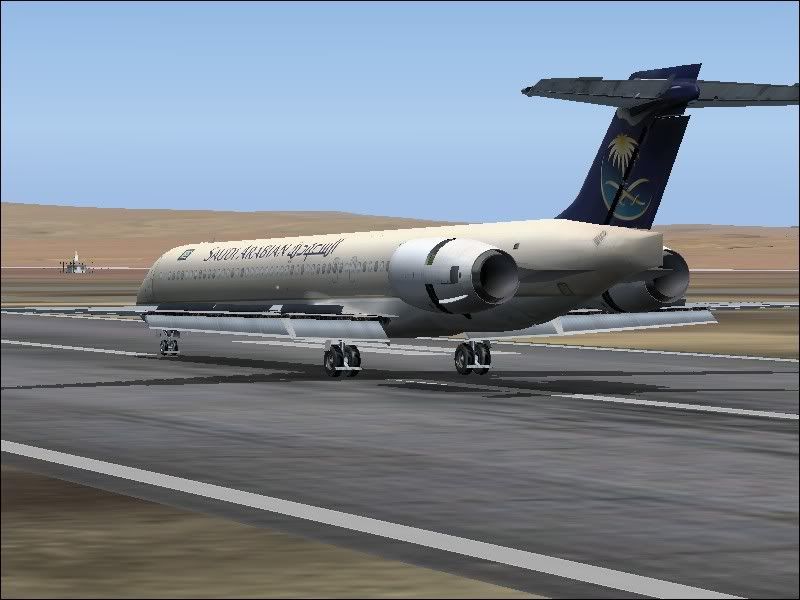 Note elevators full up, rudder correction and spoilers and reversers deployed...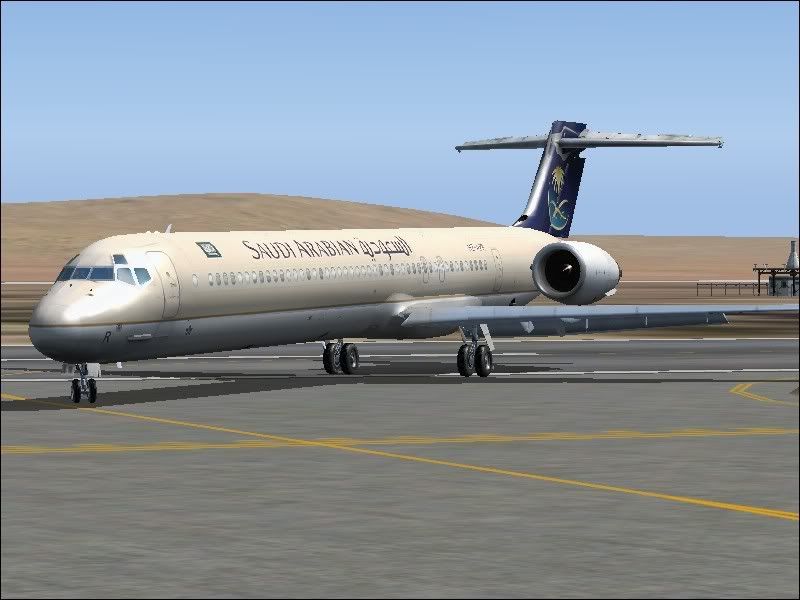 Vacating the runway.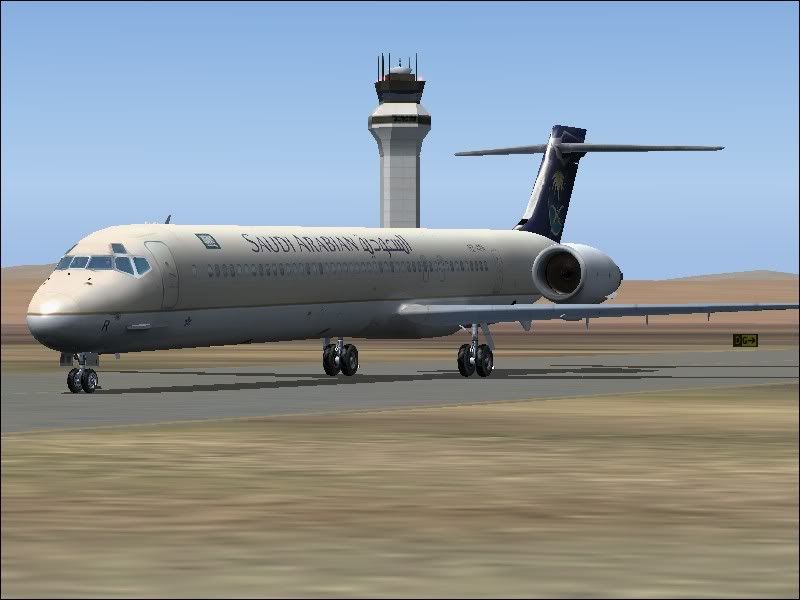 Madinah ATC....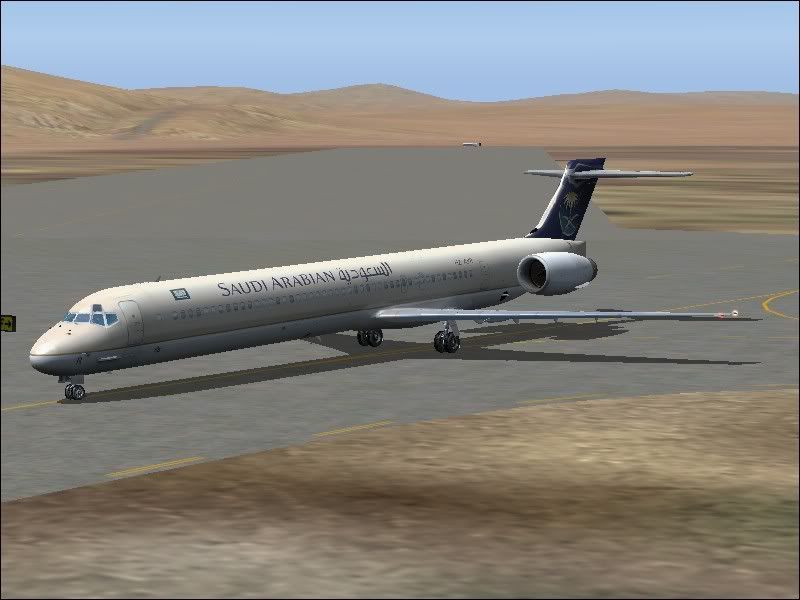 The large - and in case you didnt notice, empty - parking area for Hajj and VIP flights..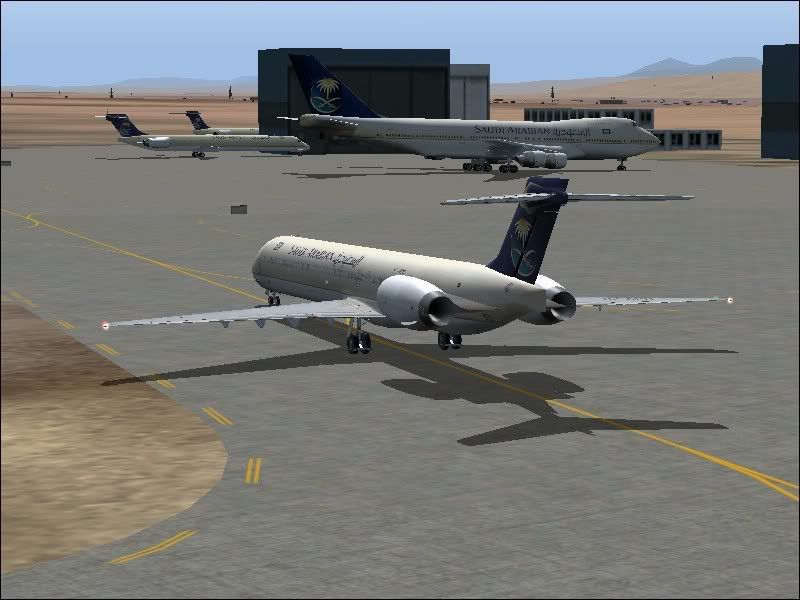 Note the MD-90 at the very end parked in the newly built hangar....another MD-90 coming
from Riyadh awaits services for departure to Jeddah, as a 741 awaits its assignment.
Negotiating the ramp....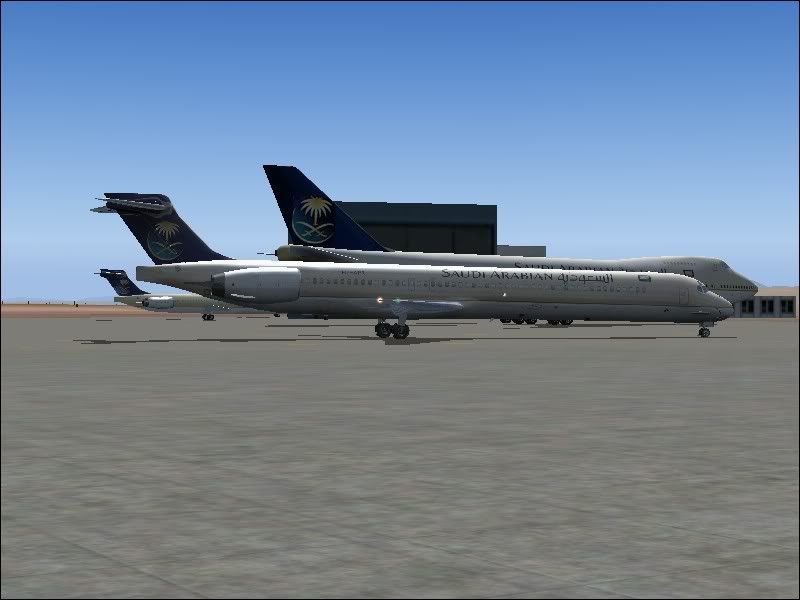 APR taxiing in...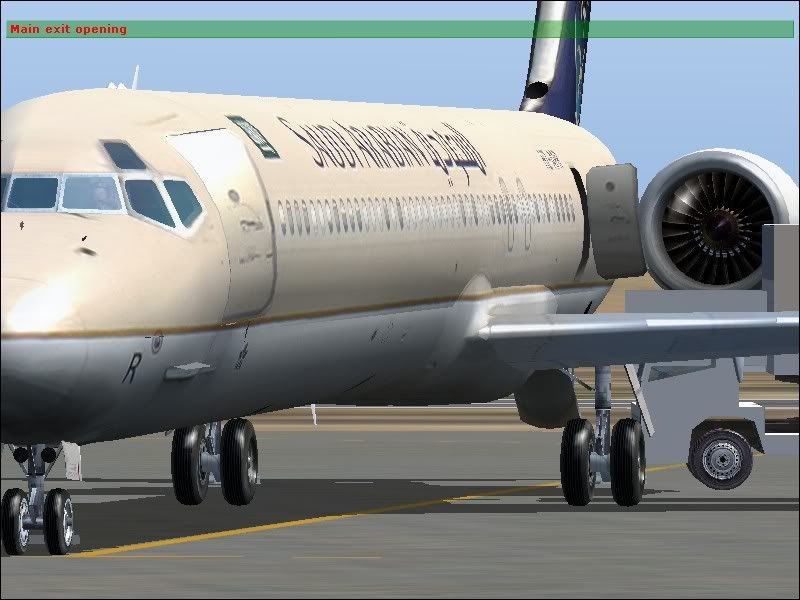 Note an ambulift at door L2, and L1 opening....they didnt put out the stairs first!
Economy pax will deplane from here...amazing exit this one!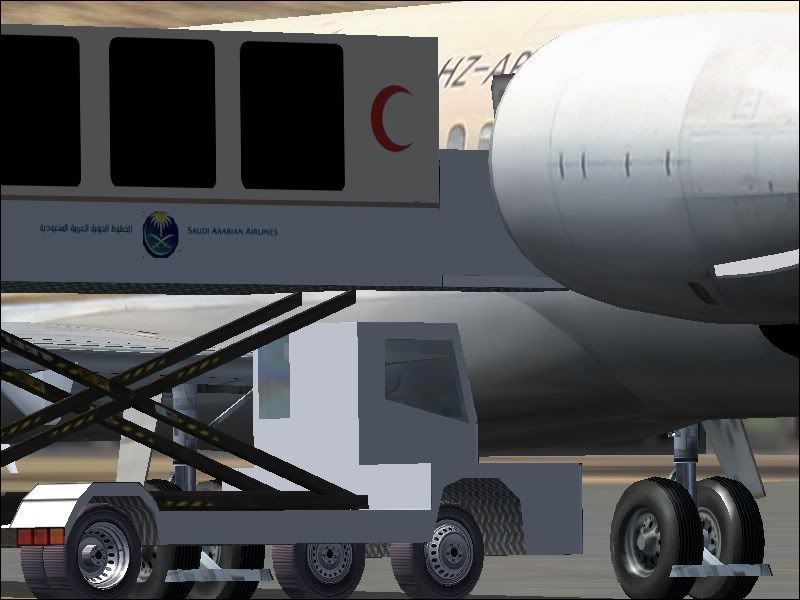 Uplcose and personal with the ambulift at L2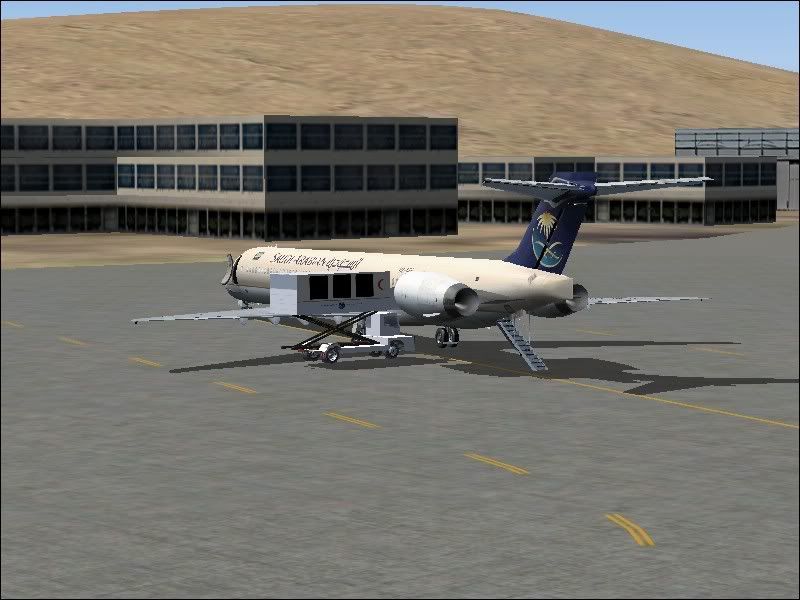 Special passengers final to leave the airplane, as APR gets some rest....