Here are sosme shots of Saudi Arabian Airlines series -30 MD-90, HZ-APR, as it operated
a scheduled flight out of Jeddah. Flight 1516 had a mid morning departure for Madinah.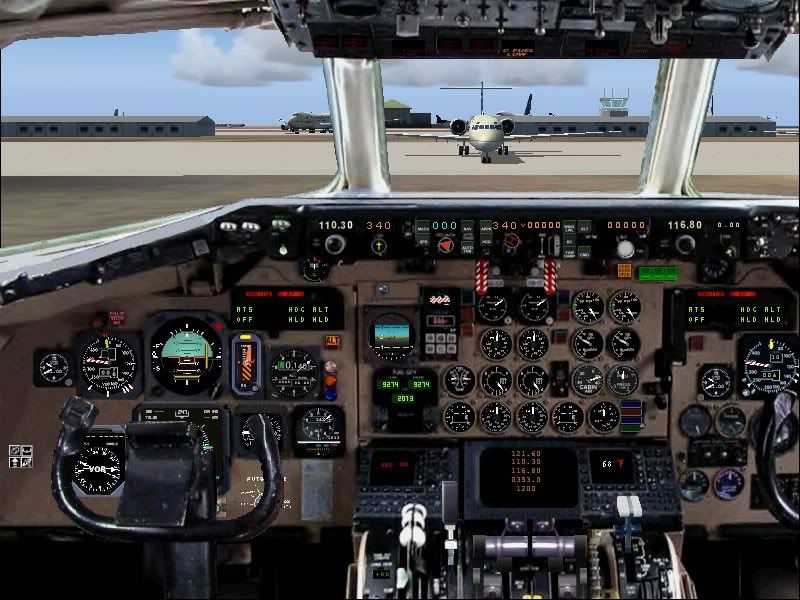 Pre flight.....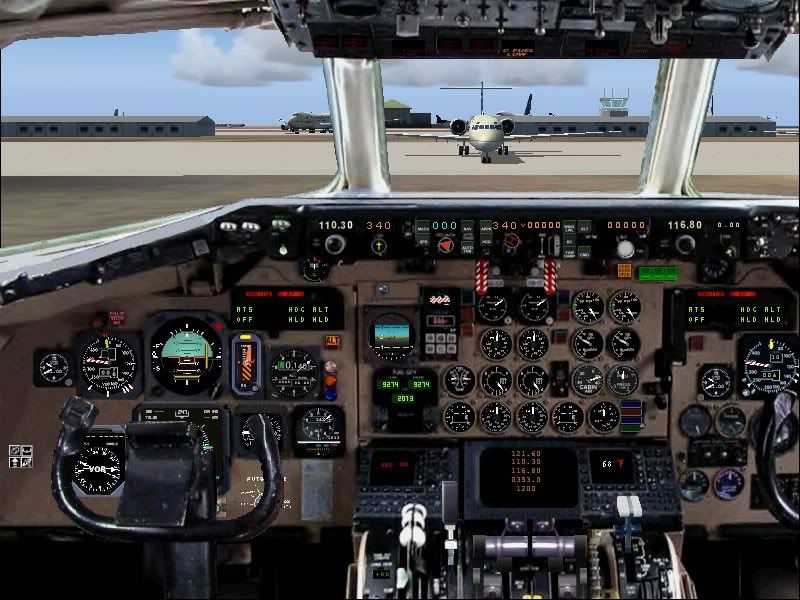 Friends in the other plane.....
View from seat 60 L, engine and wing visible....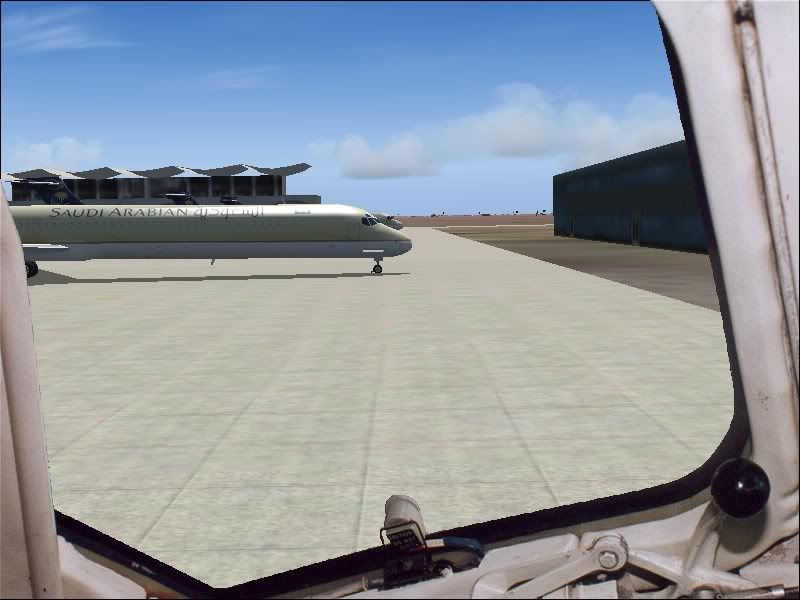 Captain's window
1516 ready for boarding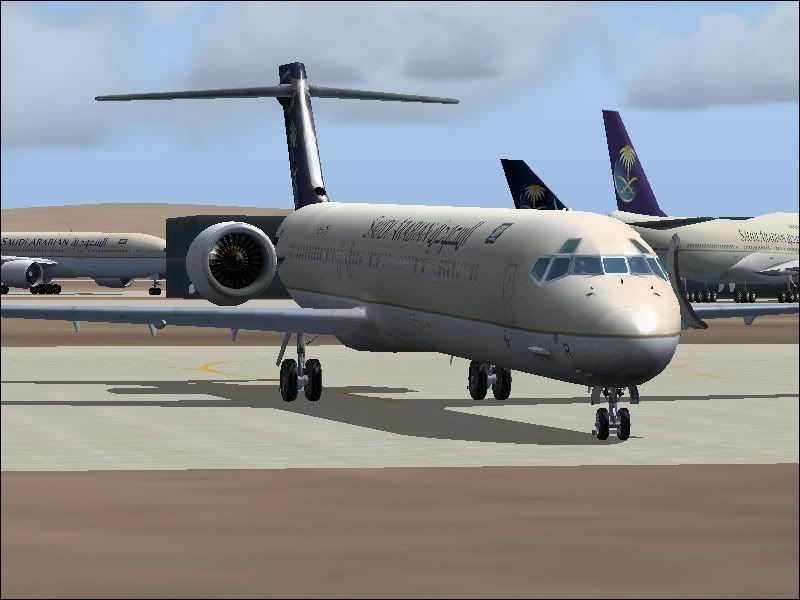 Note the heavies in the back..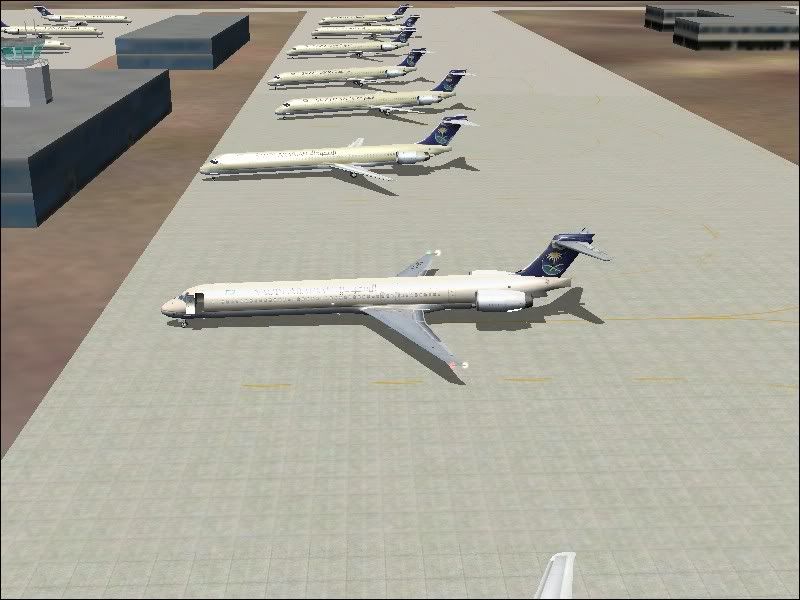 The good....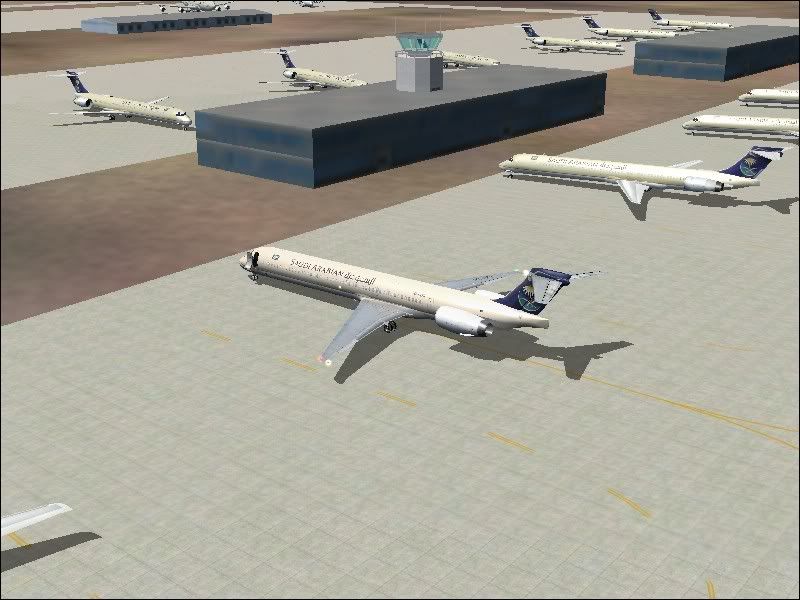 The great....
The best....
1516 is now bound for Madinah....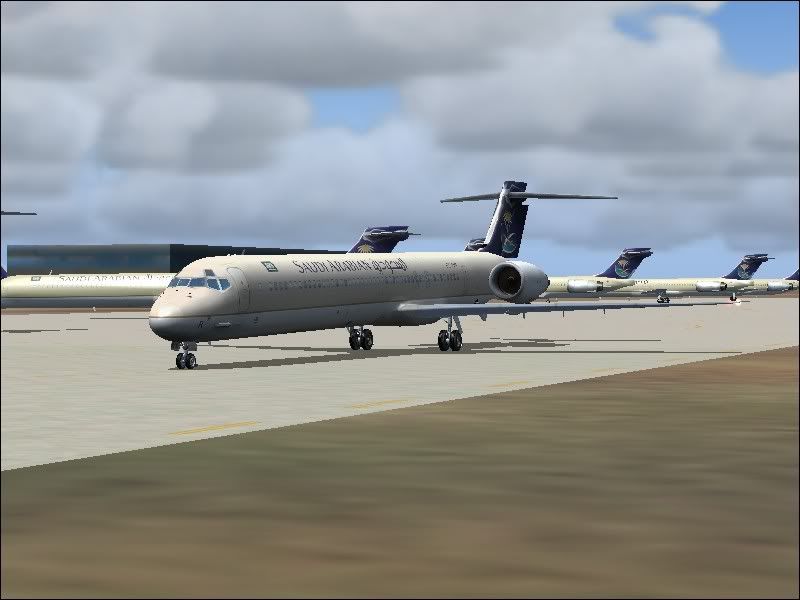 First officer checks the rudder....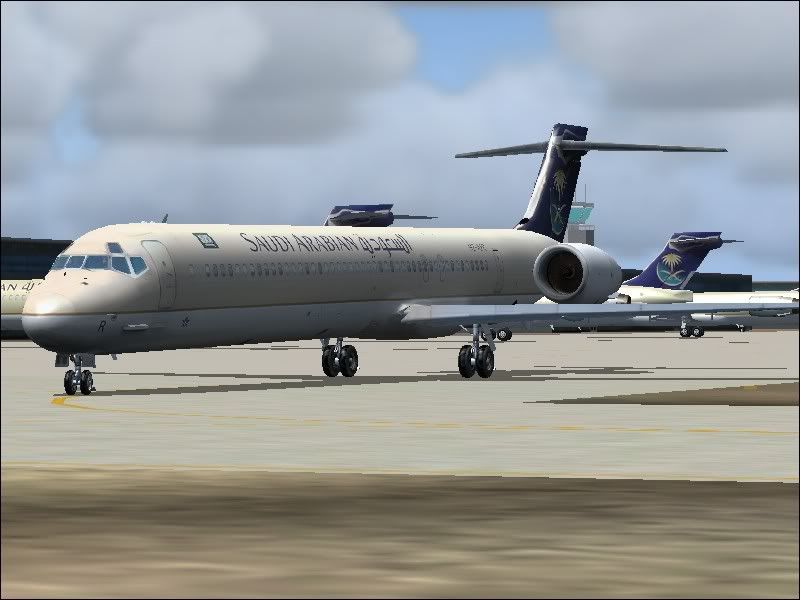 taxiing out....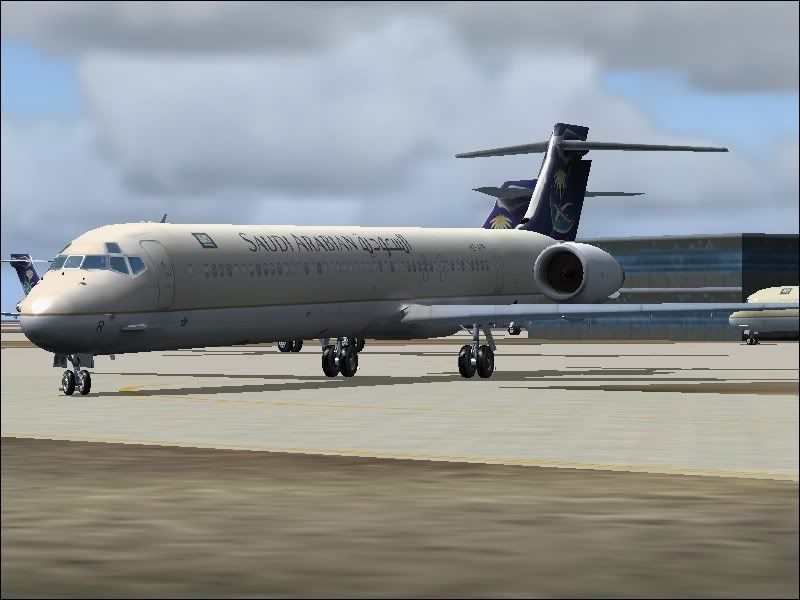 on her turn for 34 center....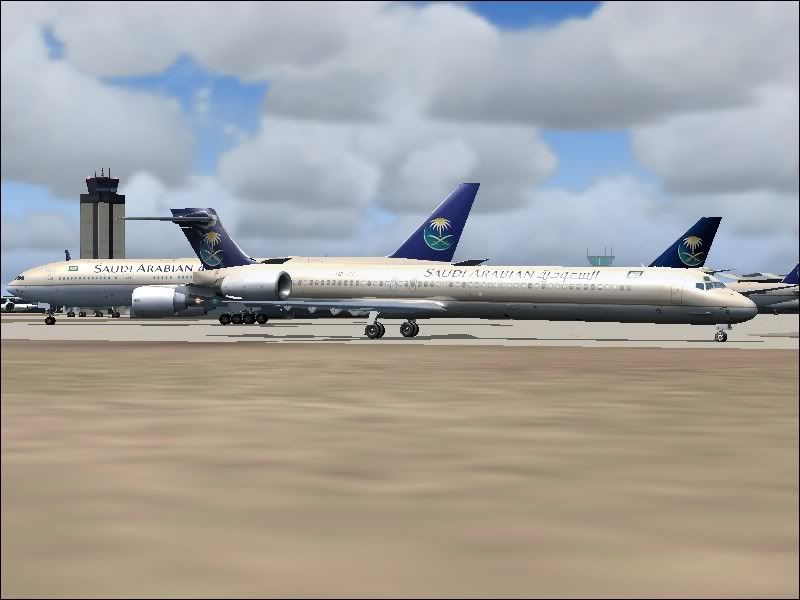 Big brother???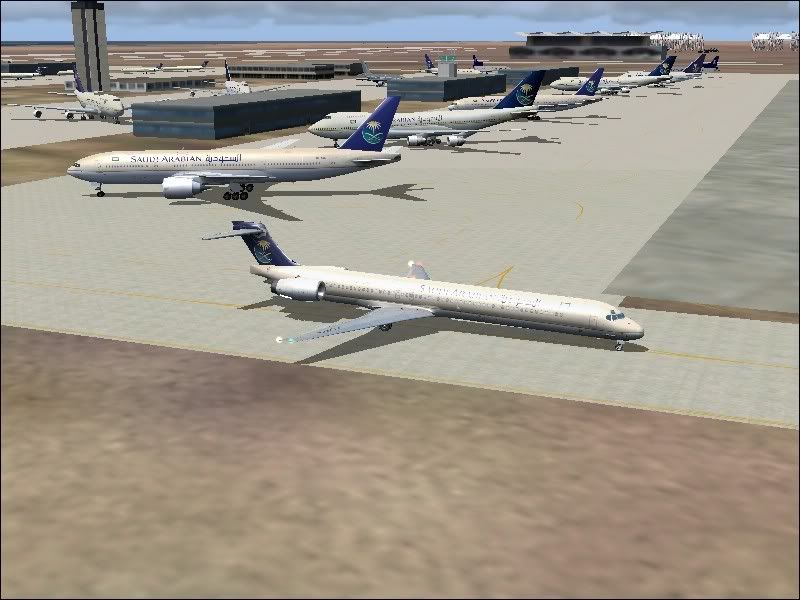 Note the 747SP and the TriStar at the far end of the ramp....Also note the all grey 310...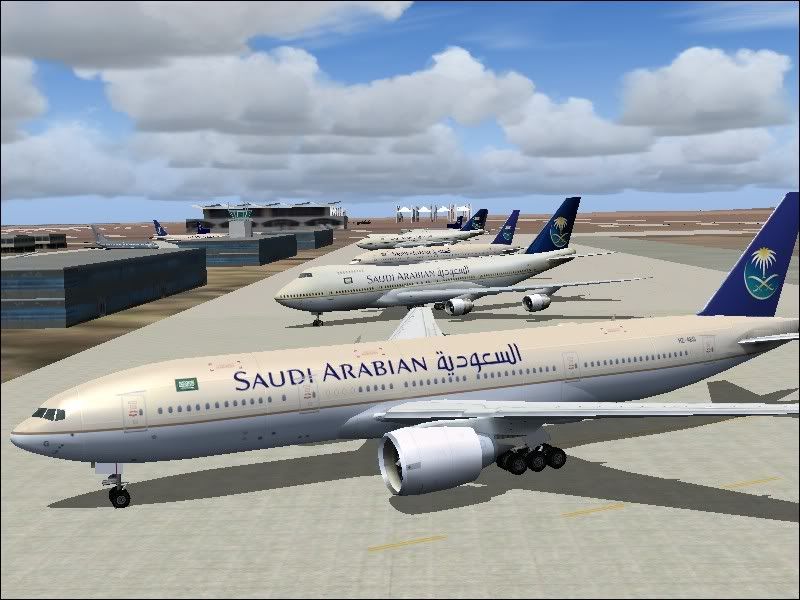 Up close and personal....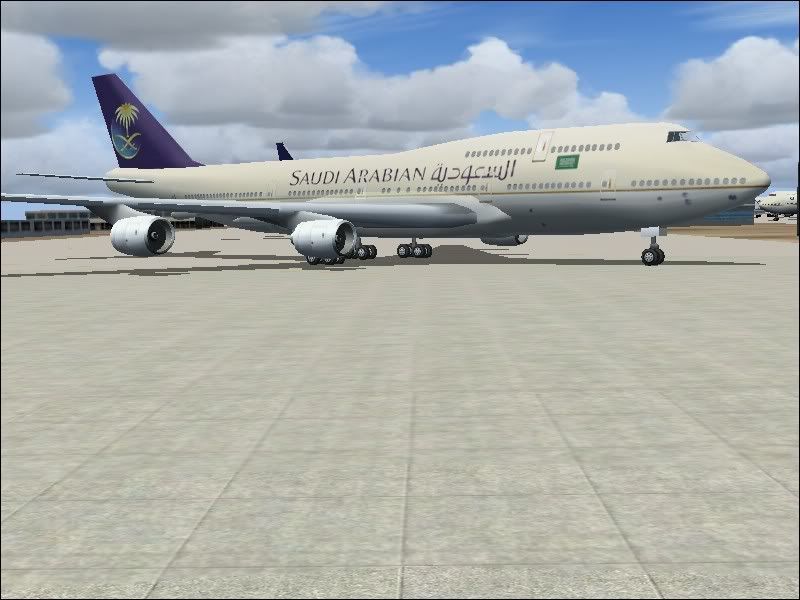 HZ-AIM awaiting her duties...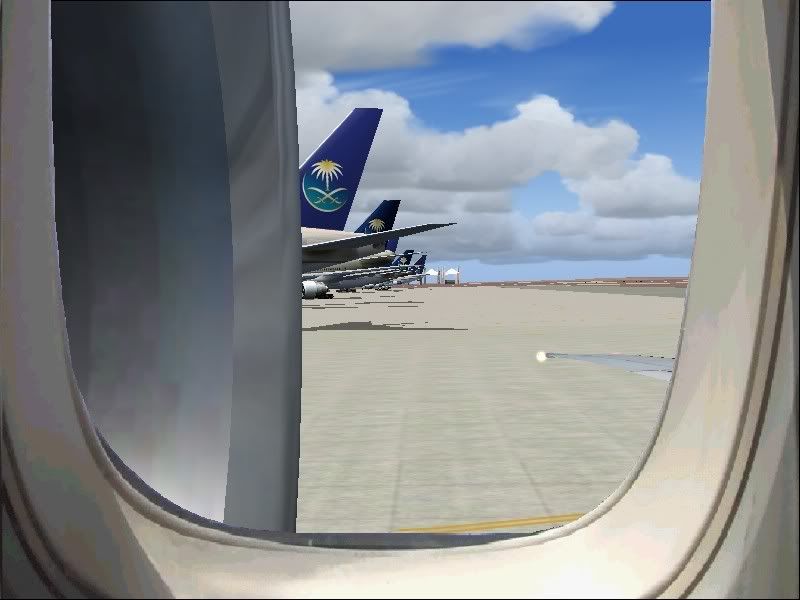 hmmmmm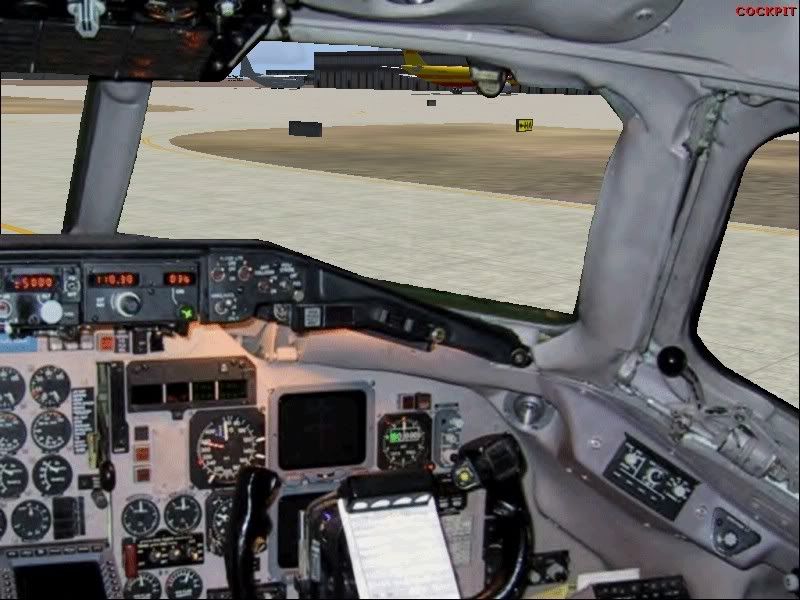 Note the DHL 300 and the all white C-130 as 1516 taxies out...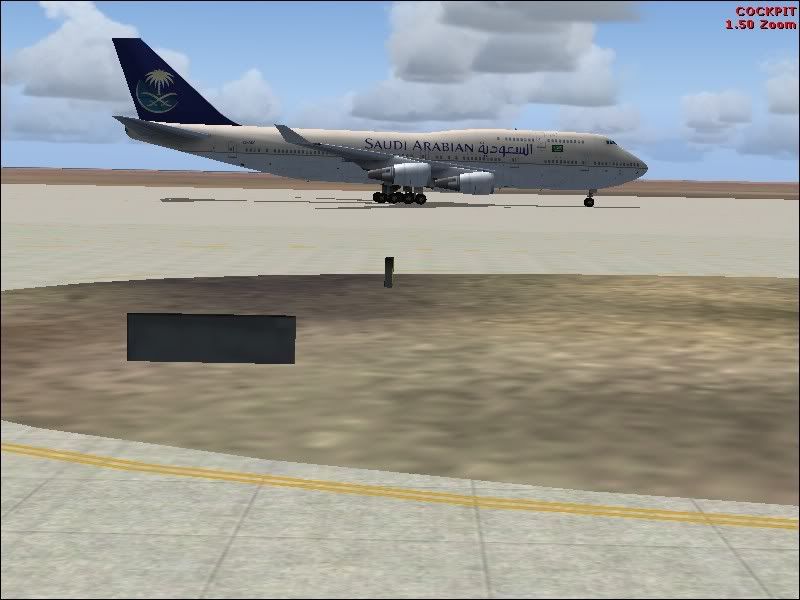 744 at the remote parking area, recently pulled out of pax service for VIP service.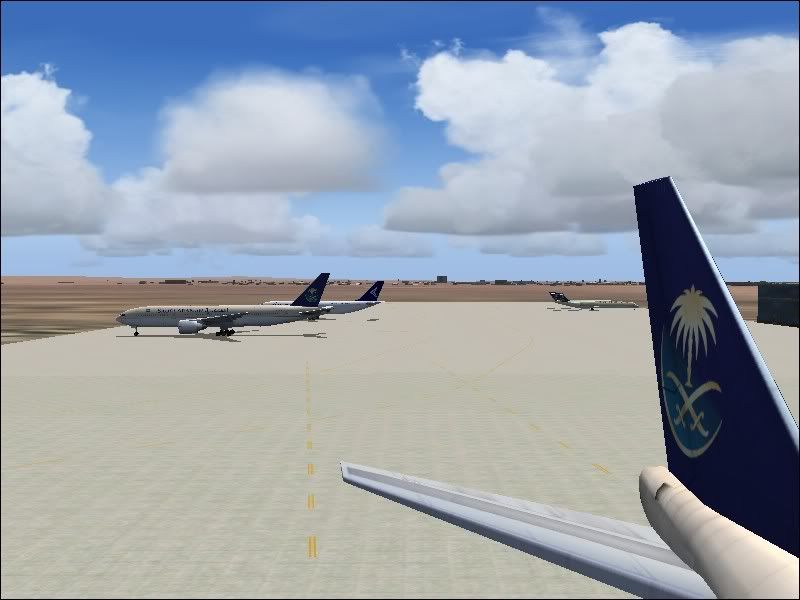 777, blue tailed Airbus and 2 MD-90's at remote parkings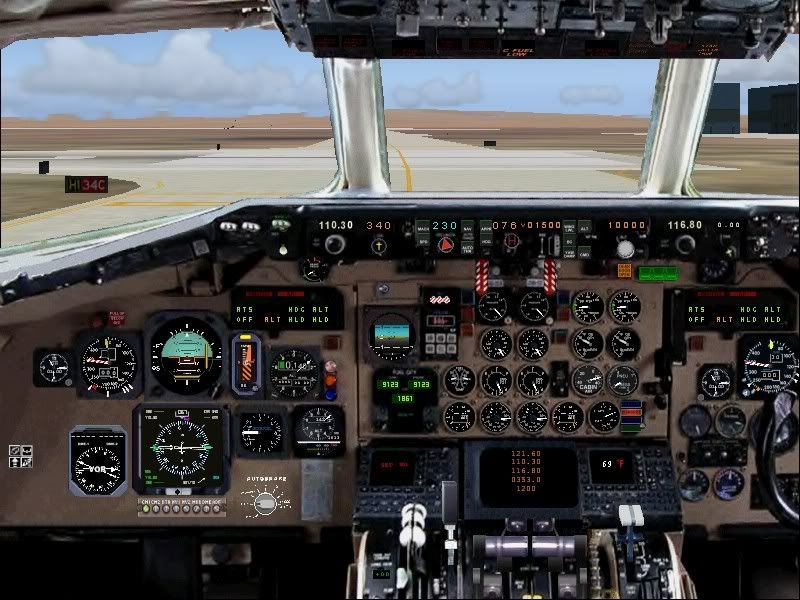 At the holding point, awaiting clearance.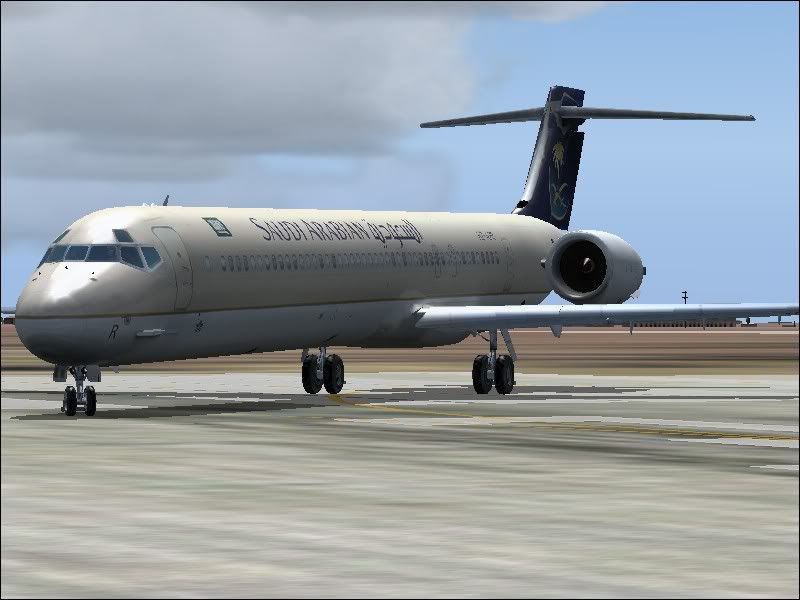 Turning on to the active....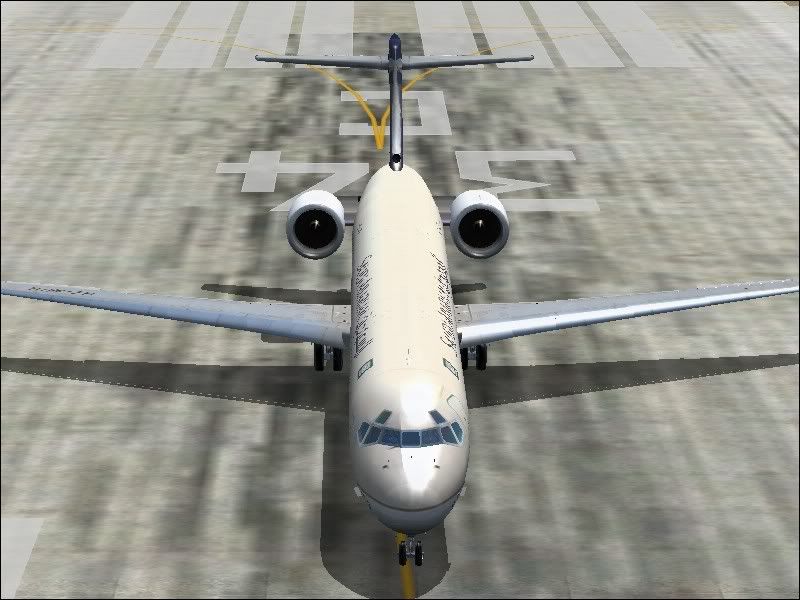 Lined up, ready for take off...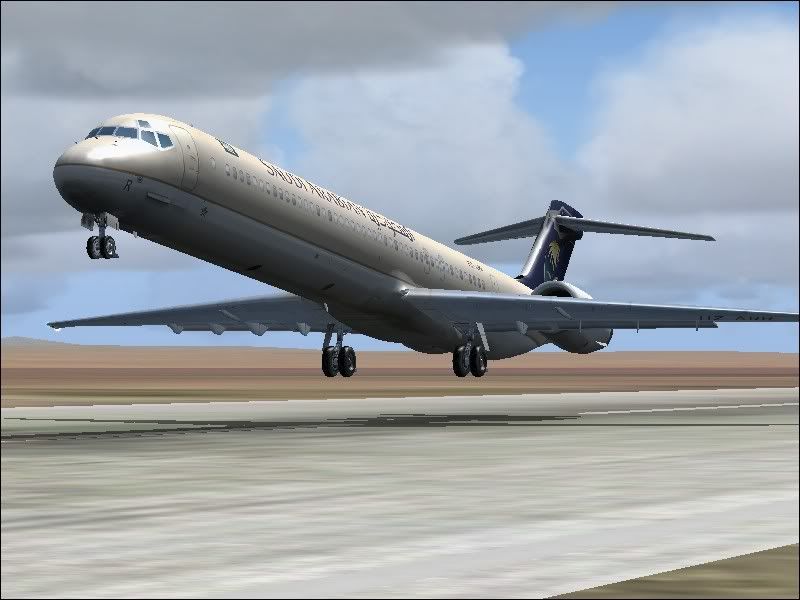 Lift off.....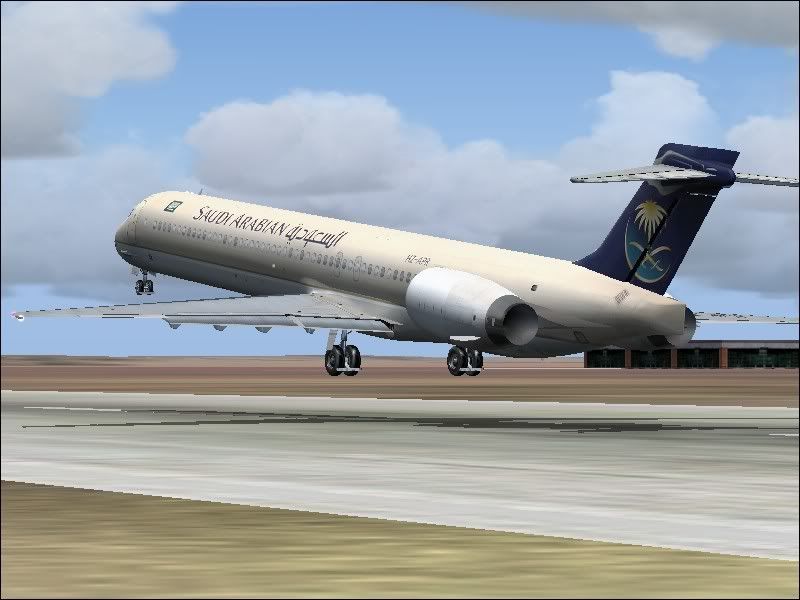 Another angle of take off...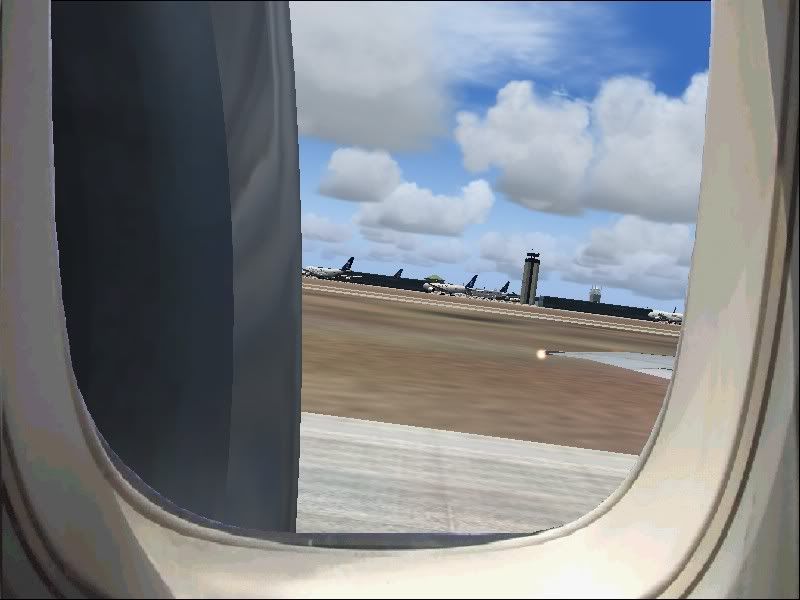 Internal view....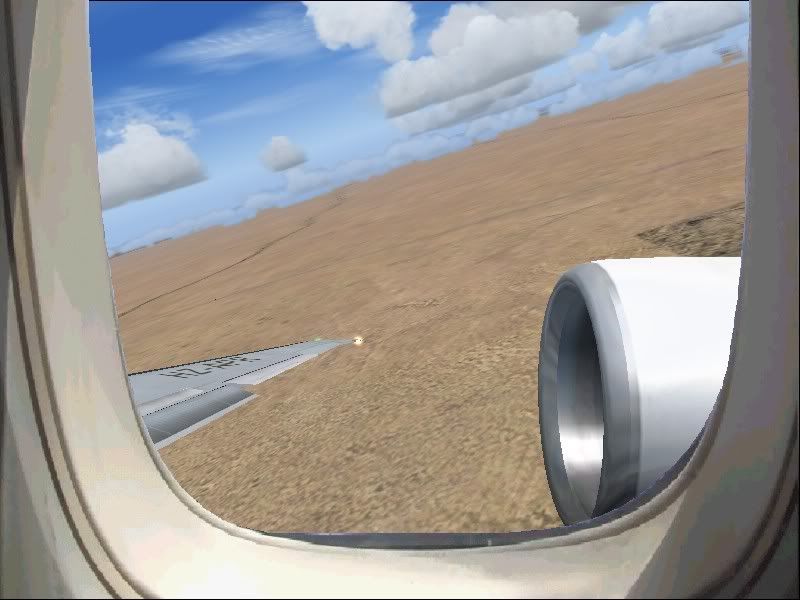 Making a right turn towards Madinah....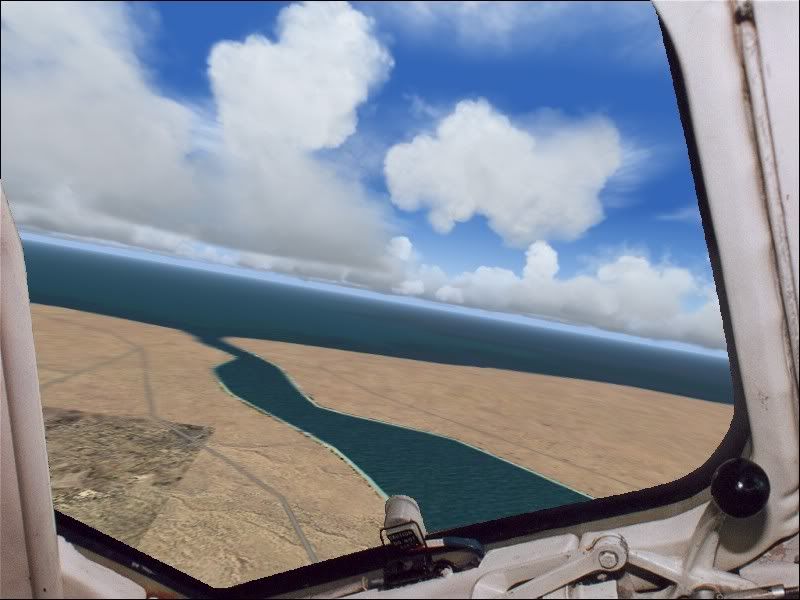 Is that new?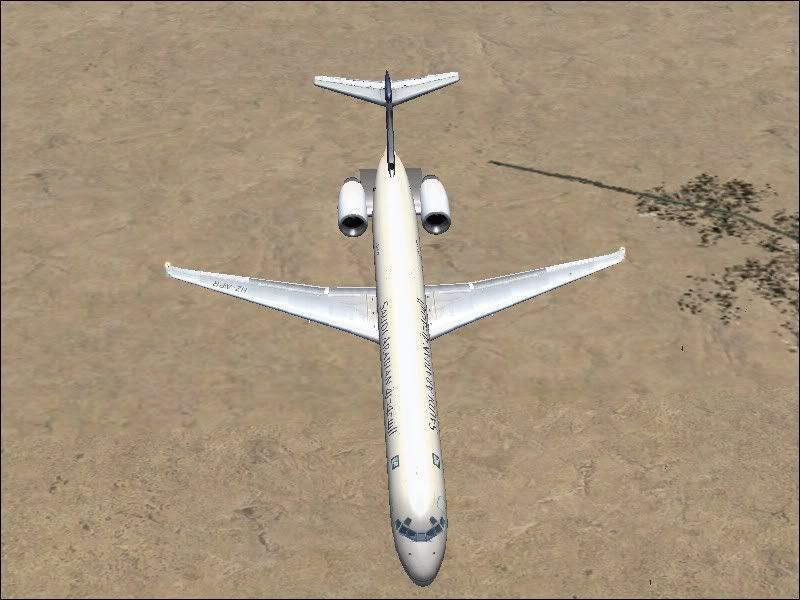 Levelled out above the arabian desert....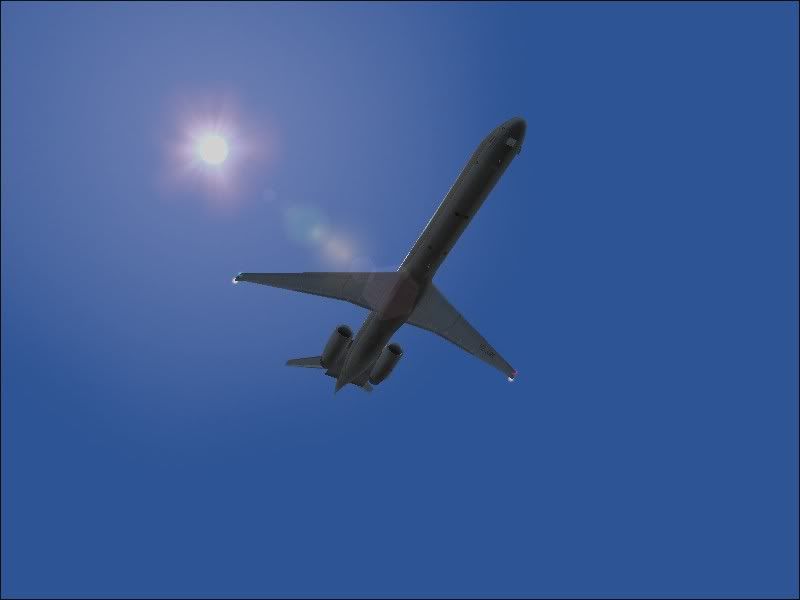 Well hello....